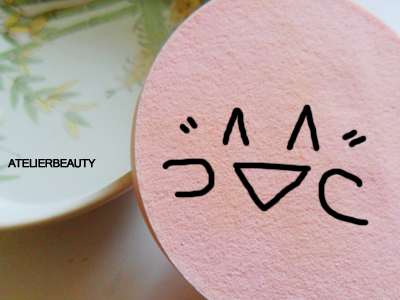 For those who wear makeup on a regular basis, all the more you need a proper cleansing routine to remove impurities thoroughly. Slapping on expensive or highly-raved cleansers ain't going to cut it. Sometimes the best tool is one's own fingers but they can't reach out to the deep crevices in our faces.

The cleansing puff is inexpensive and the blend-able sponge is able to remove impurities from tricky areas especially around your nose where sebum and powder tend to accumulate easily.

Some like to pour a dollop of cleansing solution on the sponge and build up a foam from there. I prefer to foam by hand, apply it on my face evening and massage for a good 2-3 minutes before scrubbing off with the tool. I especially like to use this method with my exfoliators, because it removes bead residue more effectively.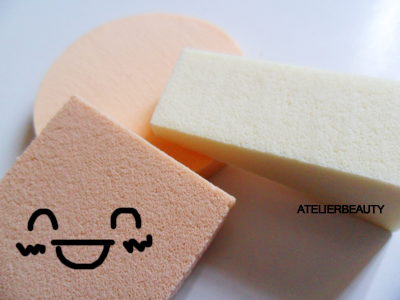 Normally I would use a brush to apply foundation then a sponge to blend for that airbrush effect. But I observed that using these makeup wedges to apply foundation and concealer saves time with no streaky marks. Blending concealer especially is a breeze.

These tools come in assorted shapes but I'm biased to the ones with flat planes because they blend better. Plus they can be re-used over and over, but just remember to wash them after each use. You don't want to keep re-applying bacteria on your skin, right?