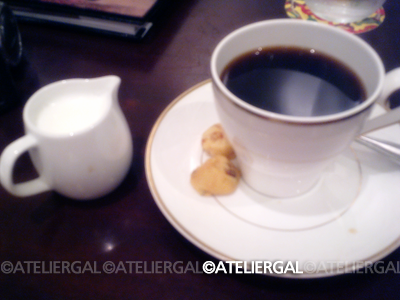 Along with some bloggers, I had attended a discussion group at The Coffee Connoisseur last week. This time it was neither skincare nor makeup products.

I ordered a Blue Mountain coffee, for I have always wanted to try this. Boy, was I DISAPPOINTED! No offense to those who love this, it smelled good but tasted like carbon dioxide emitted from a car's exhaust pipe :X

No amount of sugar nor milk could help sweeten the situation, but I did enjoy the hazelnut cookies. It even had raisins in it~.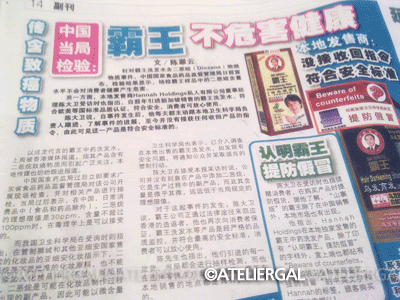 Anyway, the objective of the meeting was regarding the BAWANG products, proudly endorsed by Jackie Chan. If you have no idea who he is, go bang yourself against the walk. Just joking, but seriously, how could you not know who he is?! Not to mention, the heavy advertising of Jackie brushing his hair on television everyday.

All products are formulated and manufactured by BAWANG International Scientific Research Centre, China's foremost centre for Trichology research. In a nutshell, the ingredients are derived from traditional Chinese herbal formula ginseng, ling zhi etc thus it will have some rich herbal scent instead of fragrances/parfums. They are suitable for all hair types, all age groups, including young women with colored/permed/rebonded hair.

If you have been reading the papers, a particular HK tabloid magazine -renowed for fabricating shameless stories in a bid to sell their publication- started a rumour that BAWANG products contain cancerious ingredients. The malicious defaming article caused an uproar in Hong Kong, but the case has since been put at rest after the haircare company submitted their products for testing and HAVE PROVEN OTHERWISE.

BAWANG International has always strictly followed the State's laws & regulations in their product development, production process and sales efforts. With regards to this incident, there is no doubt that BAWANG shampoo has passed SFDA's inspection with flying colors as it is certified to contain a 1,4-Dioxane level far lower than the lowest safety requirement of any health organization in the world, including EU and the United States FDA. As such, the reports have stated BAWANG shampoos to be safe for consumer use as it poses no threat whatsoever to consumer health.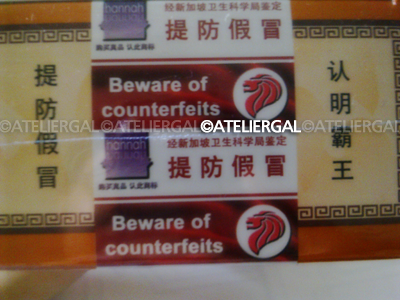 Most importantly, take note and beware of imitation products, for they may do MORE HARM to your body. Always look out for official seals, such as the one above, that have been approved by the authorities.

Now let's get down to the reviews. I was told that these shampoos are suitable for daily use and will not dry out your hair.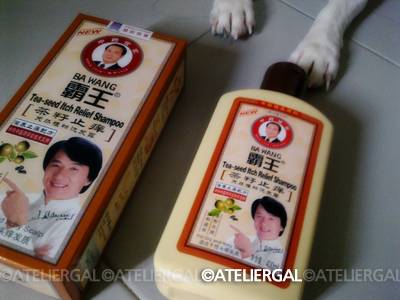 Tea-seed Itch Relief Shampoo
Contains a special blend of precious herbal formula extracts such as Tea-seed, Ginger & Chamomile. It helps to maintain hair's healthy oil balance, relieves itchy or flaking scalp, and retains moisture while keeping it glossy & dandruff-free.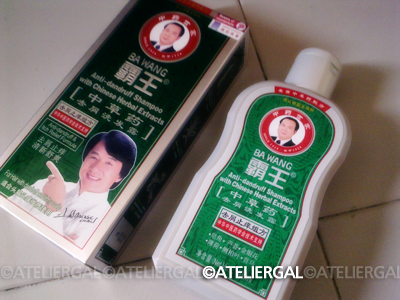 Anti-Dandruff Shampoo
Enriched with various Chinese herbal extracts including Chinese Honey Locust, Aloe, Honeysuckle and Mint, this product cleans & protects the hair, to help reduce extra sebum & prevent dandruff, effectively relieving itch.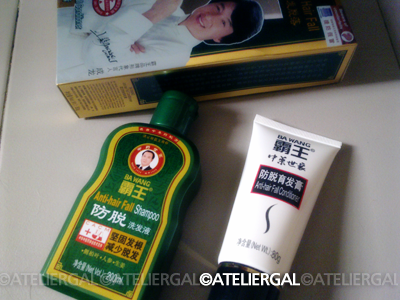 Anti-Hair Fall Shampoo + Conditioner
Its unique TCH formula enriched with various Chinese herbal extracts including Chinese Arborvitae Leaf, Ginseng & Ginger, this product mildly soothes the scalp and solidifies hair root to reduce hair breakage.

Overall Review
I first tried the Tea-seed itch relieve shampoo, and it totally dried out my hair. Initally my thoughts were that my hair was just getting used to the herbal formula but I experienced the same thing with the anti-dandruff shampoo. So I didn't have much faith when the time came to try out the anti-hair fall shampoo. Suffice to say, it wasn't as drying as the first 2 products, but I wasn't seeing the "light" either. But then... I started to see it, when I used the conditioner. My hair felt silky the moment I washed it off! =D

The conditioner contains Chinese Arborvitae leaf, Ginseng & Ginger. It strengthens the hair follicle and solidifies hair root. Though it didn't manage to tackle the frizzles in my hair, but it tames down the dryness, especially the dry ends of my hair. I will definitely purchase this conditioner when my supply runs out.

The herbal smell of the products wasn't overwhelming as I had thought out to be, and that is the general conception which many of my friends agree.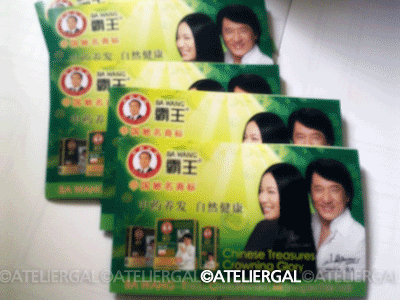 If you are keen to try out their products, Fr3b is giving away 2 packs of sample kits to each reader. Limited to Singaporeans only, sorry!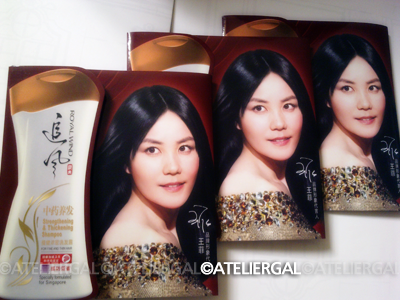 Royal Wind
BAWANG has signed on a new spokesperson none other than the reclusive Faye Wong! Do know that both Jackie & Faye don't endorse products easily.

The new range of products will cater for those concerned with Frizzy & Dry Hair, Itchy & Dandruff Prone Scalp, Oily Hair and also for those who wish to Strengthen & Thicken their manes. They will be available officially from August, but now can be found at selected stores.