What is Rohto Hadalabo?
Rohto Hadalabo is a skin care range that uses only the purest ingredients for whitening and hydrating. Rohto Hadalabo aims at improving and maintaining the condition of your skin to create young, dewy and healthy look.

A joint collaboration between Mentholatum Co. in US and Rohto Phamaceutical Co. in Japan, Rohto Hadalabo creates several skin care series for dull and uneven skin tone, dry and dehydrated skin and oily, acne prone skin.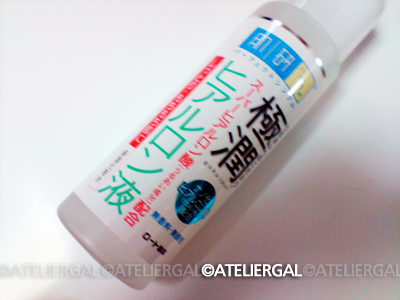 Rohto Hadalabo Japan Goku Jyun Hyaluronic Lotion Light

This refreshing toner has a lightweight texture, suitable for oily and acne prone skin. The lotion helps to refine rough skin texture to create a matte and silky finish.

Containing Supahiaruron Acid and Hyaluronic Acid for intensive hydrating benefits, this toner is able to penetrate into the skin for effective moisturizing result without leaving a greasy layer on the skin.

Doesn't contain fragrance, mineral oil, coloring. Interestingly, this product is labelled "hypoallergenic" which means it is less likely to cause allergic reactions.

It leaves a sticky feel and takes at least 10mins to sink into my skin. However I do feel that my face is more hydrated.

Rating: 3/5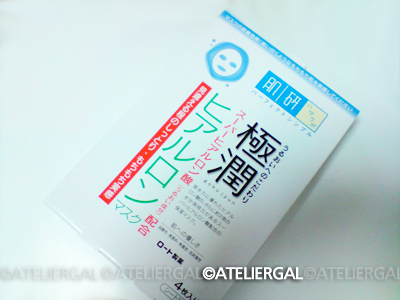 Rohto Hadalabo Japan Goku Jyun Hyaluronic Mask

Containing similar properties, this facial mask contains Supahiaruron Acid and HyaluronicAcid with re-hydrating, softening and moisturizing benefits. Theintensive hydrating ingredients can also prevent the evaporation ofskin's natural moisture to improve skin's softness and healthiness.

The essence felt 'heavier' than the toner, even when I tried to blot the excess solution, the stickiness refused to budge even when I wake up the next morning.

Rating: 2.5/5

Disclosure: The products were given to me for review purposes.