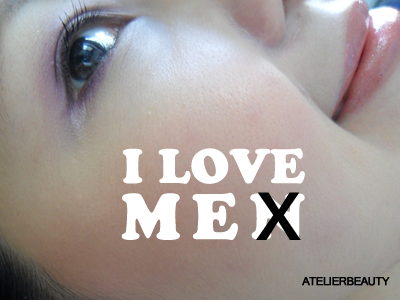 Someone once told me that before I could love anyone else, I had to love myself. A human concept that I constantly struggle to grasp.

The turmoils I've been through in the last decade have rendered me this sense of self-worthless. Betrayal took command; continuity of my feelings being taken for granted; being walked over like a freaking doormat. If that was a precursor to Purgatory, I'm glad to be let out of the pit. Finally.

This year began with discovering myself, knowing and falling in love with the inner me. It sounds daunting and perhaps a little weird, but it's ultimately liberating. I am becoming more and more solid of a person I have always wanted to be. Building up this unflappable facade hasn't been easy, thus people may not always see the person inside me because of this nonchalant exterior.

Being stingy to myself isn't healthy either. Ever since declaring a Love Me revolution, the haul beast has been on a celebratory roll. I guess my expenditure in the last 6 months is enough to expel whatever injustice and woes accumulated all these time.

Tomorrow is Valentine's day; a day that merely serves as a reminder of the freedom and independence I have as a self-sufficient woman. I will be spending this day as a woman who is learning to love herself before prowling for a significant other; only then will I truly and wholeheartedly be able to love another.