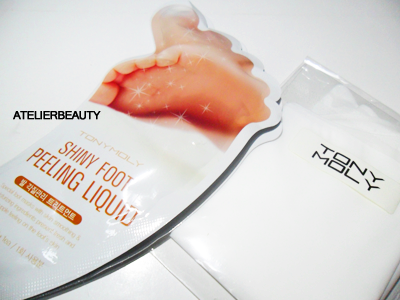 TONY MOLY Shiny Foot Peeling Liquid
On the morning on the first day of Chinese New Year, I decided to pamper my feet before doing the inaugural rounds of dreadful house-visiting. There's virtually no instructions in English but the illustrations on the back are enough to demonstrate how the product should be used.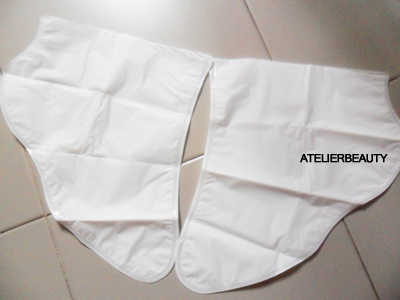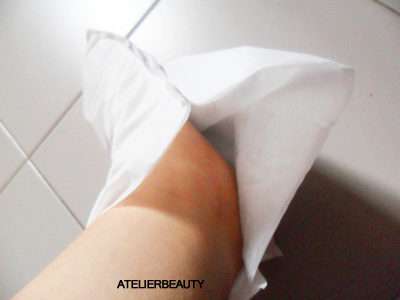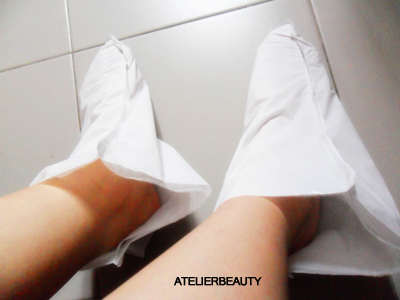 The product comes with 2 sachets of liquid and a pair of over-sized foot masks. Place yourself at a comfortable position as you will be bound for a good 30 minutes, and best to keep pets at bay. You don't want them to snif at the strong alcohol smell. Rinse off after your DIY spa experience.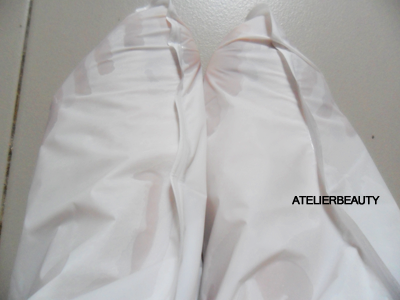 I did not observe any immediate difference afterwards, though there was a lot of flaking on my toes and soles. This signals the shedding of dead skin cells to reveal soft and smooth feet. The one thing that irks me is that the dryness during this time period; my feet looked terrible despite applying more amount of moisturizer than usual.

7 days later, peeling has stopped but the area around my ankles are still dry. There was nothing of that brightening effect either. I rather invest in a good foot scrub to exfoliate my walkers.