1996 saw the establishment of LEMONGRASS HOUSE in Thailand by Bobby & Palita Duchowny. Yes, they are related to that X-Files actor *inserts infamous alien jingle*

Committed to develop specialized farm fresh products with a firm belief in using natural ingredients and essential oils, Lemongrass House has become one of the leading spa suppliers in Thailand. Many of their aromatherapy/spa treatments and products are distributed in 28 countries and can be found in major hotel spas in Thailand and around the world.

Besides producing award-winning hand-blended formulas which lies in the quality and concentration of essential oils and unique aromatic effects, all their products are free from sulphates, parabens, artificial fragrances and chemicals.

The founders are are also dedicated to an eco-friendly approach; all ingredients used are fresh and derived from safe, renewable resources and have not been tested on animals. Even their packaging are made from recycled or recyclable materials. Every 5 empty bottles entitles you to $4 off your next purchase.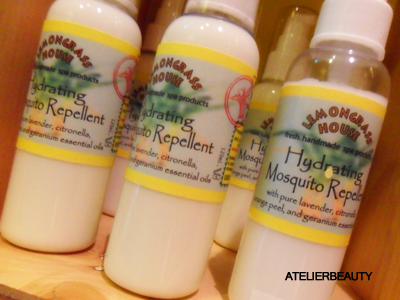 The Hydrating Mosquito Repellent is one of their best-selling products, and the very one that spanned 14 outlets almost single-handledly. The Duchowny couple had set up a stall in Thailand's Chatuchak Marke; the product caught the eye of a foreign customer that prompted him to purchase several bottles after finding it not only effective in keeping away blood-sucking leeches, but also hydrates the skin.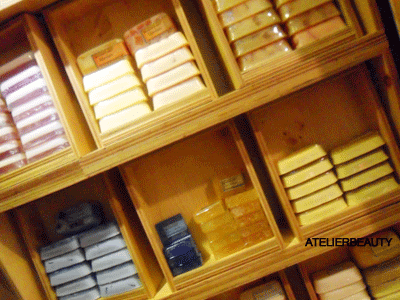 An array of products ranging from shampoo, shower gels, pillow sprays, body lotions, bath salts etc. I personally love the Aromatic Room Spray in Vanilla Absolute. The calming scent lingers in the air for close to an hour, but got me craving for ice cream in the middle of the night (lol)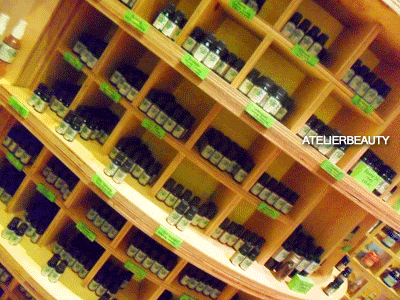 Bottles of essential oil greeted me as I ventured into their newly-opened outlet at Raffles City Shopping Centre. Besides the usual Lavender, Tea Tree Oil and other scents you may find elsewhere, Lemongrass House have various quirky ones such as Morning Sickness, and the aptly-named Joy that was included in my goodie bag. But the one scent that clutched my senses is another aptly named Happiness.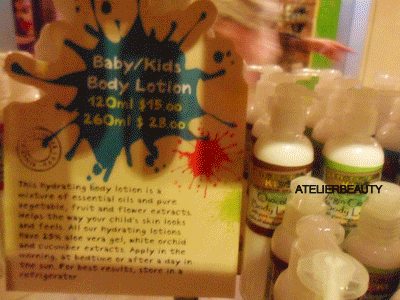 You may also find products that caters to children such as shampoo, shower gel, body lotions and even sunscreen! Suitable for all skin types and pampering the delicate skin of your little ones.


What really caught my attention as I look around the store is their small(but soon to grow) pets section. The products are highly sought after, especially the Paw Balm which was out of stock at that time. Milo have a strong odor that keeps coming back even after a fresh shower and the Spa Dog Spritzer comes in handy with its unique blend of Lemongrass and Thai Bergamot essential oils. I had meant to purchase it on the spot but Sarah, the marketing manager, stopped me and insisted on putting in together with my goodie bag. Thanks alot, babe!

For those who wish to purchase the Paw Balm, and I strongly recommend you to get one for your furry BFFs, kindly put down your name in the reservation book. This useful item is meant soothe and protect doggie paws after each stroll.

The staff are also knowledgeable, answering my every inquiry with utmost patience. There are currently 4 outlets in Singapore, with the latest at Raffles City S.C., #03-07A (Tel: 6336 7109) which opened last December.
Other branches:
- Liang Court, #B1-26 (Tel: 6100 0807)
- 313 Somerset, #B2-14 (Tel: 6100 0806)
- Parco P3-20, Millenia Walk (Tel: 6100 0309)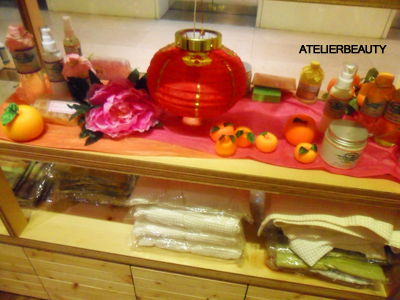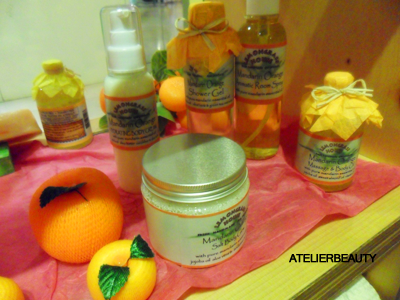 In conjuction with the upcoming Chinese New Year, there is 15% off festive scents, namely Royal Lotus and Mandarin. Although the promotion ends tomorrow(2nd Feb), do head down to the nearest outlet and check out assorted fragances. They make excellent gifts too!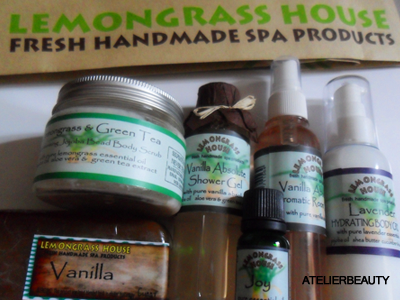 My goodie bag consisted of:
- Lemongrass & Green Tea Moisturising Jojoba Bead Body Scrub
- Large bar of Vanilla soap
- Vanilla Absolute Shower Gel
- Vanilla Absolute Aromatic Room Spray
- "Joy" essential oil
- Lavender Hydrating Body Cream with pure lavender essential oil


The look I'd sported on that day. Yes it was the usual neutral browns but I had taken a small step out of my comfort zone and went all smokey. I would have gone even further with a black eyeshadow but didn't want to go overboard, considering the aromatherapeutic occasion. What correlation is there anyway? (lol)