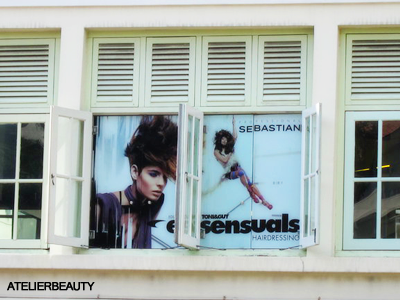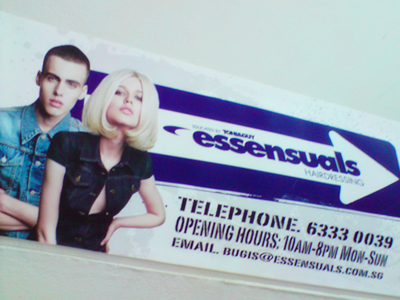 Special thanks to Wenqing for the recommendation, I was invited down to Essensuals Bugis last month for a hair session. The salon is conveniently located at Bugis Village, directly above Burger King(enter from the staircase on the right). Although under the mother company TONI & GUY, Essensuals Bugis offers good hairdressing services but at extremely affordable prices.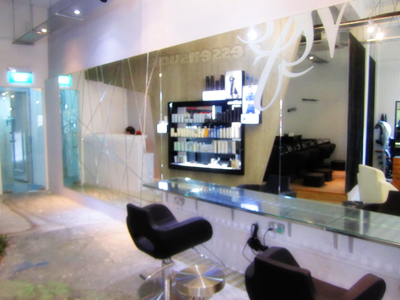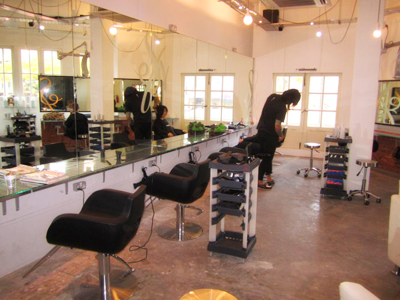 The interior is fairly spacious with large windows that let the daylight in, making the room bright. I have no idea why one would assume that I need a dye job but nonetheless, I enjoyed a short chat with a consultant and picked up this useful information: If you are looking to cover your roots, use a dark shade of brown instead of jet black. The latter will only make your hair look like a wig.


Things were set in motion after I decided on a nice shade of dark hazel brown. Most of my time was spent drafting because I was left alone with occasional color checks. If you have company, a recreation area has been set aside to tide over the waiting time - comfy couches, magazines, and video games for impatient kids.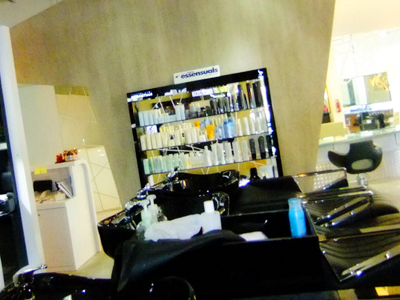 When it comes to shampooing off the dye, boy was I in for a treat. The assistant seemed to be inexperienced as there was a lot of tugging involved which led me to wonder how much hair did he/she pulled out. The water splashing was slightly intolerable, including "visiting ripples" from the neighbor. I was convinced that my makeup would be washed by the time it was done! The scalp and neck massage was totally uncomfortable; a lot of cringing involved and my neck was held up for a good 5 minutes as like a baby being held up to show to his proud new parents. Fortunately, the assistant had the decent sense to ask if I was okay with the water temperature, and inform me of the 5 minutes interval while the treatment sets in.


Click on the image above for a larger resolution and check out the ongoing lucky draw and promotions!