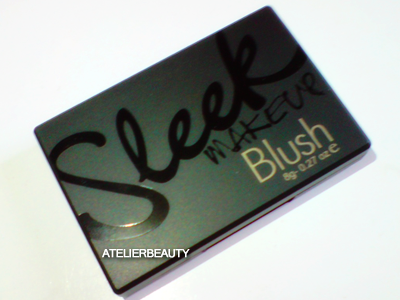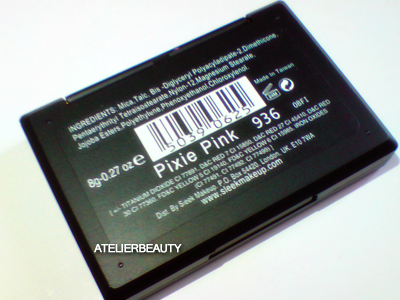 SLEEK Makeup Blush in Pixel Pink
I'm sure many you have come across the SLEEK palettes while doing your rounds of blog-stalking. Fortunately the curb monster in me is having an infinite hibernation thus no major expenditure.... so far. Anyway, I stumbled on a mini blog sale and decided to purchase this since it was listed as brand new.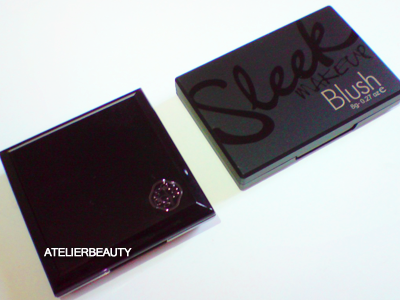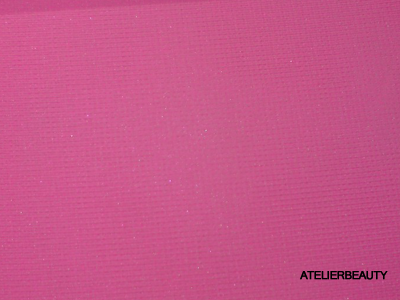 I did not expect the product to be so tiny, however it definitely carry more weight than the SHISEIDO single eyeshadow. The sleek(pun intended) matte packaging comes with a mirror and 8 whole grams that totally worth every single penny!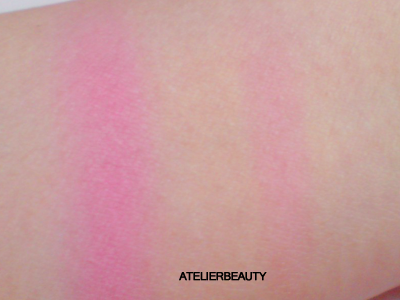 A matte bubblegum pink that adds a doll-like look to your cheekbones, Pixel Pink is sweet and feminine. The blush is incredibly rich in color, needing only a little swipe each time you apply it on - apply light for a sweet flush or use a heavier hand for really defined cheeks.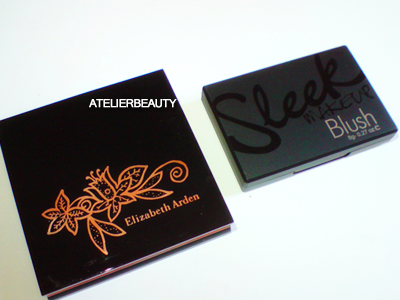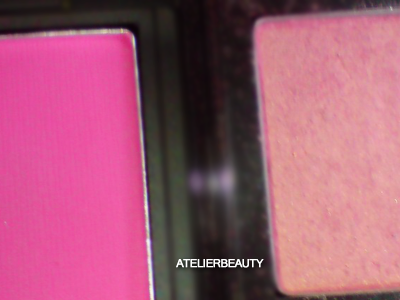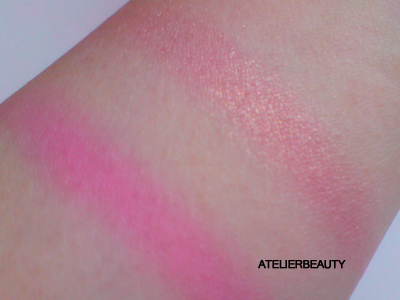 ELIZABETH ARDEN Pure Finish Mineral Cheekcolor in Rosy Glow
I am also interested in SLEEK's Rose Gold but the practical me found an alternative in my stash. Featured in my 2010 Best, Rosy Glow is a light rose shade with subtle gold undertones whereas swatches of Rose Gold that I've seen leans more on the warm peachy side with golden shimmers. By no means are the colors identical but I shall settle with EA's until my resistance caves in (lol)