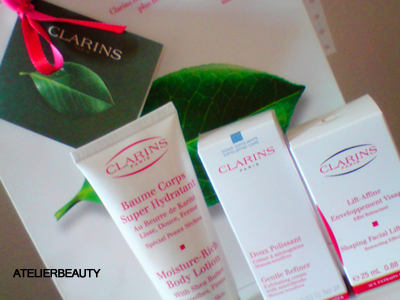 Milo does this low, quiet growl whenever anyone ventures near his territory aka Home Sweet Home. But in response to a perceived territorial intrusion, it escalates into something of a howling bark. Few days ago, he did his signature ferocious woof... at Santa courier. Oh the irony! The despatch had the word 恨(hate) tattooed across his throat, I wonder what happened to this young man to ink himself with such negativity! (´・ヘ・`)
It was a pleasant surprise to receive Christmas gifts from CLARINS Singapore. They sure know how to make one feel special. Muchas Gracias!! \(^∇^)/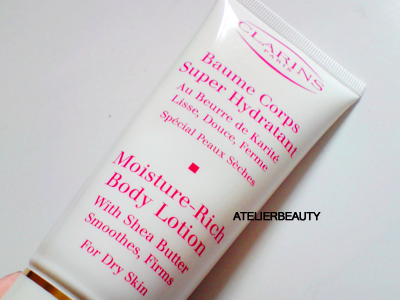 CLARINS Moisture-Rich Body Lotion
This is a creamy lotion that goes on the skin easily and leaves a slight oily film behind. It is heavily scented with Peach and Orange Blossom, though I'm not sure how the smell of the latter stands on its own. The overall smell is lovely but can get overwhelming overtime, due to the combination with the secretion of the body's natural oil. That's what I felt after wearing it yesterday, 2 hours in.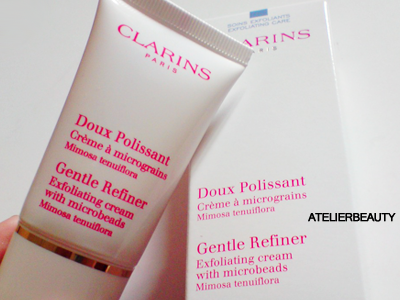 CLARINS Gentle Refiner
This is my favorite out of the bunch - it is a cream-based exfoliator with dual microbeads that refines the skin at the same time. Besides tightening the pores, it boosts the skin's vitality by lifting impurities and dead skin cells.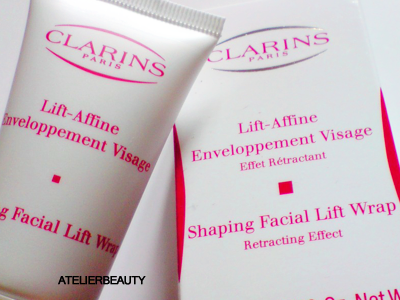 CLARINS Shaping Facial Lift Wrap
This product is supposed to be used in compliance(optional) with the Shaping Facial Lift and Defining Eye Lift. I have not tried it yet but according to the description, the cream-mousse texture helps to curb puffiness in the morning and relieves the heaviness in the cheeks, smoothes out and redefines facial features.

The usage method is interesting too - apply the product on the bottom half of the face and neck, avoiding the eye area. Contains Chinese Barley, Gingko Biloba and White Clay from France.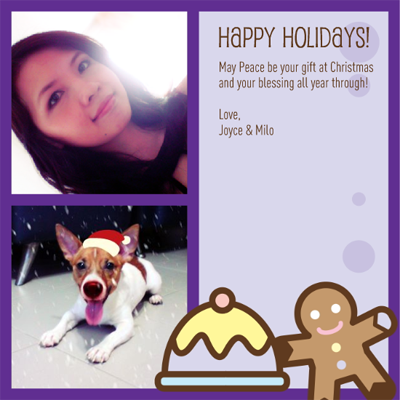 This year will be Milo's 2nd Christmas with the family. We have nothing planned but he's got a new ball in the courts which have gone mute barely 2 days later. We wish everyone of you a Merry Christmas and have a fruitful year ahead~.