Tinted moisturizers are ideal for women seeking a hassle-free routine; it's basically a 2-in-1 product that combines the benefits of skincare with a hint of color that can be used in place of a foundation. Alternatively, you may customized your own by mixing in moisturizer and liquid foundation. This is a makeup product afterall, so always use an oil-based cleanser followed by your favourite cleanser to remove all traces of makeup on your face.


ELIZABETH ARDEN Pure Finish Mineral Tinted Moisturizer SPF 15
Infused with Mineral Mica pigments that acts as an optical diffuser to soften the appearance of fine lines and wrinkles, the formula also contains antioxidants and Vitamins A, C and E, Squalane and Sodium Hyaluronate for moisture, and Jojoba estera for moisture retention.

Upon receiving the product in April, it had undergone numerous trials and errors because of the incompatibility with my skin tone. There is a limited selection of shades available, with 01 Fair being the lightest and the darkest at 04 Deep which is not available in the local market.

I have a habit of taking 5-minute intervals in between applying serum and moisturizer so as to allow the beneficial ingredients to sink into my skin. But this product chooses to work only if I comply to its rules - while the consistency is soft and easy to distribute, it doesn't spread well on dry skin thus I had to act quick before my skin absorbs the moisture from the toner and any product I might choose to use at the moment.

While most tinted moisturizers have a sheer tinted coverage, Elizabeth Arden's formula is slightly heavy like that of Revlon's ColorStay foundation but less runny with a more bronzey veil of color.


Test Run #1
01 Fair has a heavy orange undertone, and I had come off looking like a bad tanning job upon my first trial. I practically looked like Garfield(!!) minus the whiskers and that infamous smirk... I'd slathered it on like any regular foundation and the results turned out to be disastrous!
Test Run #9
I had an Eureka moment one day and decided to give the product one more go - this time with a wet sponge. My intention was to make use of the dampness to somehow "dilute" or "absorb the excess orange-y pigments. The outcome was more or less the same. Subsequently I used the stippling method but... Sigh!

Test Run #lost-count
Despite my determination to review this product, we had to undergo a cooling-off period because things just couldn't work out. Every time I open my drawer, the filmsy package would stare back at me, begging me to take him back. Since it's supposed to give me a bronzey glow, I decided to apply like a bronzer. Sure it defeated the purpose for what it was intended for, but I wasn't ready to throw in the towel just yet. The contrast was too obvious and I looked like a beach prank gone wrong. I'm not sure if you have seen that particular Archie comic whereby Reggie placed a plastic lobster on Archie's face in the middle of a tanning session and he came off with this red imprint afterwards. I sounded exaggerated but you get the gist.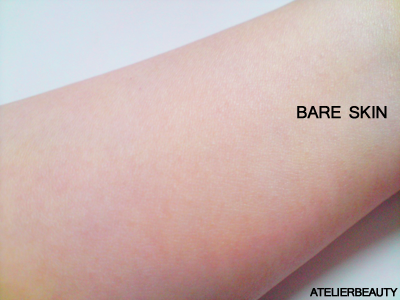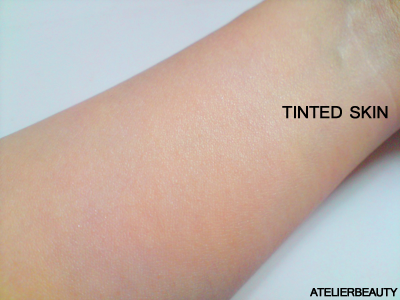 Final Drive
After much revision, I went back to basics by making use of the warmth from my fingers. This time, I opted to use the size of a tear drop and start from the center then slowly spread it out evenly on my face. No subsequent re-application and... *DRUM ROLL* look at the photo above! Why, oh why didn't I think of it sooner?

I have been trying multiple whitening products which sort of gave me this slight ghastly reflection, so the TM added some warm illuminous touches to my features. I wasn't that self-conscious as I picked up the courage to parade down Orchard Road that very day. Subsequently, I had to constant remind myself to always use a lighter-than-ever hand with this trickster, with a Garfied coin bank staring at me across the room.

The oil control is decent but requires touch-up every now and then because the formula ran off every time I blot the excess sebum. It doesn't oxidize on me either. I have since come to terms that the shade doesn't befit my skin tone, albeit the lightest available. Hence I recommend for those with fair skin to head to your nearest EA counter to try out the various shades. The Pure Finish Tinted Moisturizer retails at S$52; 50ml.