Having introduced CLARINS festive collection for the Face and Decollete, let's move on to the windows to our soul. My favourite out of the 4 limited products - the colors are extremely flexible to make an easy transition from Day to Night.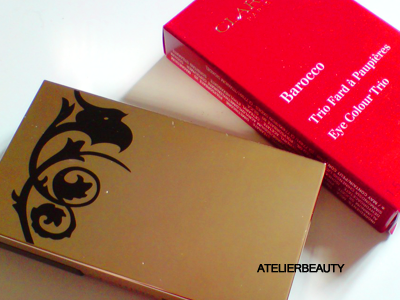 Barocco Eye Color Trio (S$64)
As you can create different looks for both day and night, a large mirror is embedded for convenience, along with a double-tipped foam applicator for impeccable eye makeup.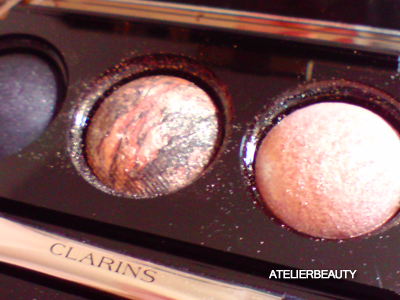 Comprising of matte black, captivating bronze and radiant pearly gold, the texture of this sumptuous trio is finely milled, not chalky and easy to blend, giving uniformed results even with multiple layers. The actual product does not create much of a fall out mess, despite the illustrations above.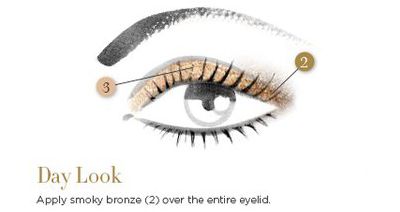 If you are the sort that finds colors bothersome to mix and match on a daily basis, or you just want a hassle-free everyday neutral look, I highly recommend this palette. Using merely a wash of the bronze, the warmth of the earth-tone color creates a depth around the eyes while the subtle gold manages to capture light that accentuates your contours. Add a touch of pearlized gold to the inner corners for an instant perk-me-up.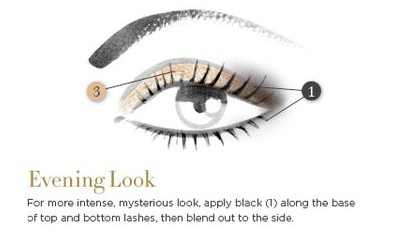 For a smoulder effect, use the matte black to accentuate your contours by lining the bases of your lashes, and blend out to the sides with upward strokes. To create a glamorous look, apply the same pigment to deepen the crease and outer V. Lastly, apply the precious gold on the brow bone to enhance your overall makeup.


Rouge Prodige in No. 130 Barocco (S$35)
Having established the pros and cons of the Rouge Prodige formula, another shade has been created specially for this 2010 winter collection. Barocco is a vibrant, intense black tulip color. Fuschia doesn't go well for my skin tone, thus I make use of the cherry-red pigment of L'Absolu Crème De Brillance in Rose Mythique from Lancôme to counteract the problem. The tinges of gold shimmer from the gloss compliments the overall rich gold theme of the Baroque spirit.


When you head out to your nearest Clarins outlet to get your hands on the Barocco collection, check out the various Christmas Coffret Sets that have been customized for yourself and other loved ones.