This festive season, CLARINS draws inspiration from the Baroque style, and brings a collection of sensual, mysterious makeup that celebrates every woman and her uniqueness. Originating from Italy, Baroque is a form of art distinguished by dramatic -rich and deep- colors, and strong contracts of light and dark shadows.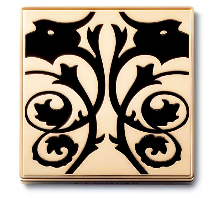 The rich golds, exuberant forms, striking musical harmonies and black scrolls on the gold background attributes festivity to the Barocco Makeup Collection; emblems that transcends classic design and perfect beauty. With their subtle gold and intense black, this approach has led to the creation of four limited editions that fully embodies the baroque charactistics - dramatic, daring and sensual.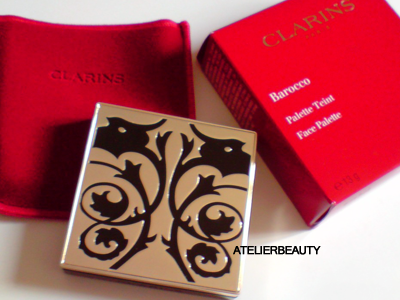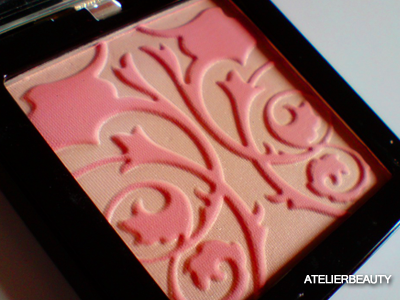 Barocco Face Palette (S$64)
My heart literally skipped during the unboxing process - the substantial weight can knock out Milo if he tries to pounce on me again when I'm irritated. Okay I was joking but in all seriousness, the weight of this compact is tantamount to a quarter of the pooch's mass. Portability is a huge problem here.

Presented with a gold-plated lid and decorative scrolls, this exquisite stunner encased a basic translucent powder with a combination of sandy-beige and the same scroll motif in shimmery pink-peach color. The golden warmth of the beige adds a subtle sheen and mattifies my complexion, whereas the peachy shade gives a soft illuminating effect.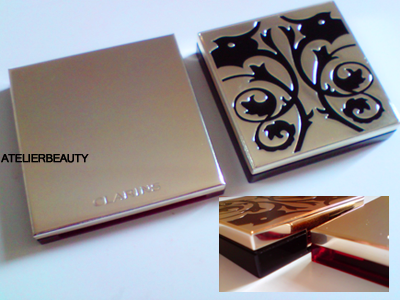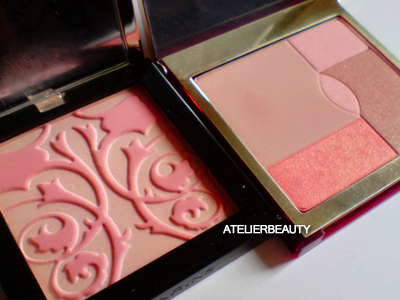 In comparison with Palette Prodige, the Barocco palette's black casing doubles in height and so is the capacity, which spells longer usage even when the festivities have come and gone. The former multi-functions as a bronzer and blush, and adds precise, illuminous touches to my complexion. Barocco solely works as a light pressed compact and gives a slight rosy glow with credits to the peachy shade.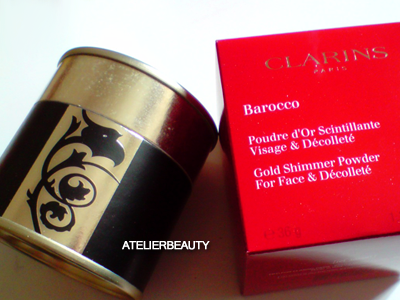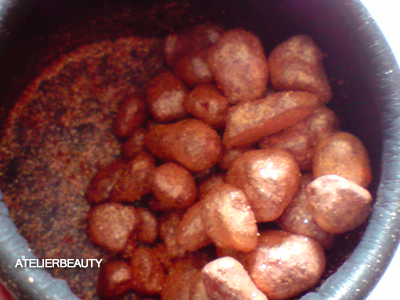 Barocco Shimmering Gold Powder for Face and Decollete (S$70)
This black and gold powder box houses tiny golden nuggets dusted with golden pearl. Take extra caution when handling it because upon removing the lid and taking out the powder puff, be ready to embrace pixel dust all over your clothes, and on the floor! It's just like being placed under a magical spell, which explains Milo's constant loitering whenever I take the box out. Fortunately the shimmers won't stain your skin and clothes or else Mum will be throwing major fits!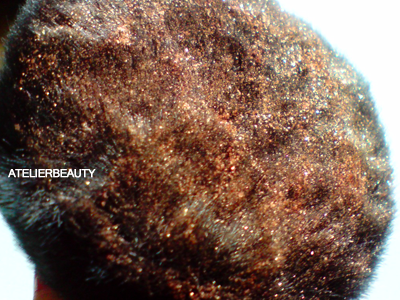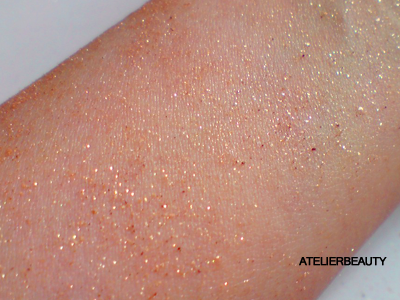 The golden nuggets are soft to the touch and almost creamy; I even nicked one that broke into even more 'dust powder', just to see how delicate they are. It would be a good idea to include a sieve because the puff gathers a ton of shimmery flakes and creates a mess. Nevertheless, the puff spreads an even layer of the fine, light texture that resembles sparkling reflections.

To avoid looking like a disco ball, and opting to use highlighters instead, I will save this gold powder for my neck, chest and arms. This product is better reserved for parties and events held in the evening, so as to avoid looking over-the-top during the day. The shimmers aren't noticeable in flash photography, and I find it better to mix the powder in with my body lotion before heading out, because it doesn't adhere on the skin for a long time.