This tube has been bruised and battered due to frequent usage. I apologized for the unsightly capture but I'm quickly 'hitting pan' so a review is timely to share why this product has been part of my recent(miserable) lifestyle. This was purchased couple of months ago.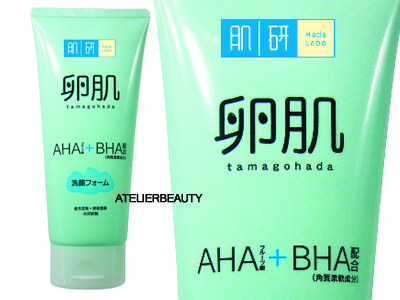 HADA LABO Tamagohada AHA/BHA Exfoliating Face Wash
This gentle cleanser contains a combination of AHA(Alpha Hydroxy Acid) and BHA(Salicylic Acid) - AHA acts as an exfoliant with minute molecules to penetrate into the dermis layer. That being said, it works by dissolving dead skin cells, sloughs off dull and rough skin on the skin and increase cell turnover all at the same time.

Another exfoliant present in the product is BHA better known as Salicylic Acid, is commonly used for treating acne. It also has a salubrious effect on pigment disturbances and sun-damaged skin.

So what exactly is the difference between both exfoliants?
According to Paula Begoun, AHA is ideal for sun-damaged and dry skin whereas BHA should be opted for those with acne-prone oily skin, and can easily penetrate through the oil-clogging pores therefore makes a good treatment for acne-causing blackheads and white bumps.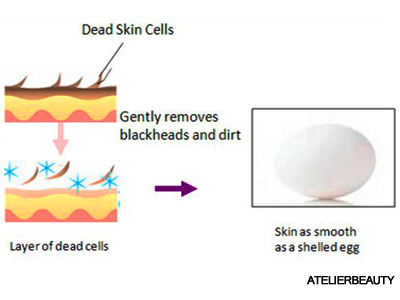 The exfoliating range from Hada Labo contains another Foamy Wash which I have not tried yet, nonetheless a small dollop of product produces a decent foam with this Face Wash. Free of fragrances, alcohol and mineral oil, also absent is any form of scrubbing beads. Despite that, my skin feels squeaky clean and smooth like a shelled egg(↑).

When your skin isn't in its best condition, it gradually gets dull. Given my recent bad breakout, this cleanser comes in handy to exfoliate my skin without aggravating existing red bumps and I do see minimal clarity after each wash. Because both AHA and BHA can increase the sun sensitivity of the skin, hence I always make sure to compensate by using sunscreen with UVA and UVB protections.