This is a follow-up on the Tony Moly products purchased a month ago. It is advisable to use the facial masks on a regular basis to see results, and I am only providing my 10cents upon usage of each product, with the exception of the TomaTox Mask.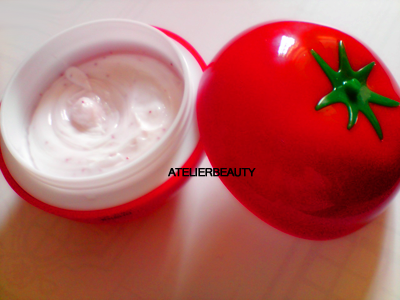 I had my heart set on the TomaTox Brightening Mask after a mini demonstration at the recent Media Preview. The creamy texture does not dry entirely, and sticks onto the skin so it takes a decent effort to wash off the filmsy feeling.

As much as I had fun dissolving the red granules into my skin, they are not scrubbing mechanisms and do not slough off dead skin. I prefer to use this before makeup application as a glow booster albeit a temporary one and thus, I see no need to pile on foundation/concealer to even out my skintone. Leaving the mask on for an extended duration is superfluous because not only will you miss the initial brightening effect, the product might dry out the skin.

This will not be on my re-purchase list; if you desire a products that gives a lasting effect, invest in a whitening/brightening with a more concentrated formula.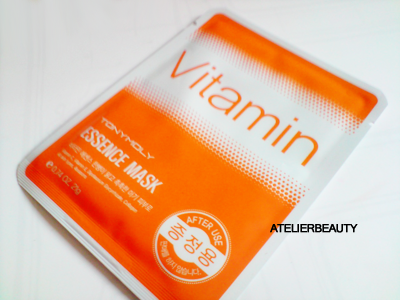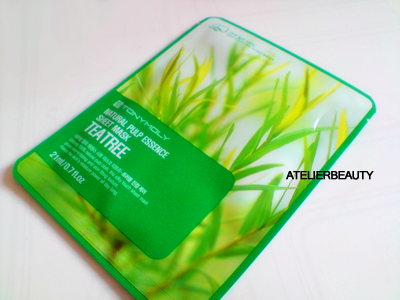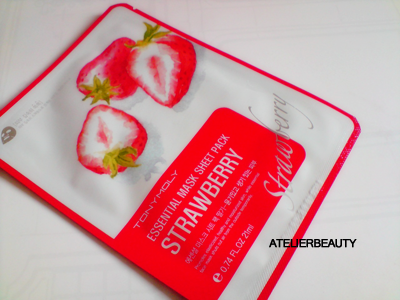 These Tony Moly masks are saturated in essence and remained so after the 15-20min mark on my face. My skin felt revitalized, comfortable and firm after removing the mask. The essence is light but not sticky; and absorbs into my skin after massaging the residue in.

While the Vitamin and Tea Tree masks have fainting scents of Citrus and Tea Tree respectively, the strawberry pack smells heavily like the fruit itself. I kept resisting the impulse to lick my face during the whole duration. The juicy fragrance lingers only until I pat in the essence. The material of the cloths are of decent quality and doesn't tear easily; they contour my face properly and doesn't slip.

As mentioned, I've only used these facial masks only once to give my initial thoughts. The Vitamin mask contains Dipotassium Glycyrrhizate, which is actually Licorice Root Extract in simple terms. This ingredient is often used to treat hyperpigmentation, and is a natural compound that acts as a brightener. There wasn't any difference in my skin tone, and given that the Licrorice Extract has anti-inflammatory properties, it did nothing to reduce the redness nor swelling of existing blemishes.

I will re-purchase these masks again, and try out the other ones from the Korean brand. Apart from the claimed beneficial effects that I have yet to experience from the said products, I love the hydrating factor and the non-sticky consistancy.