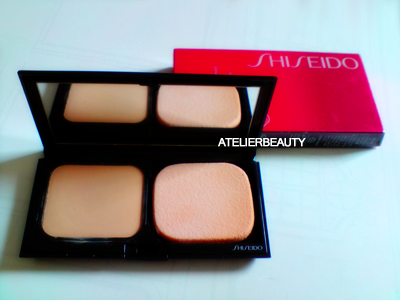 Shiseido Sheer Matifying Compact
HilariousFunny story behind this foundation - When first received from a workshop earlier this year, Natural Fair Ivory was matched with my skin tone. I thought it looked orange, so I went to the counter and bought a shade lighter(in Natural Light Ivory). One fine day I was in a hurry to head out and used the 'orange' one by mistake. My friend commented my skin looked absurdly natural, in a good way. Thus, I decided to give away the purchased one and kept the original one (lol)

I rarely use powder foundations because they often turn out cakey and causes my laugh lines to be even more visible *cringes* And because I like the feather-like texture of this product, I've tried many ways to 'make it work.' Wet sponges give me a headache and attracts more bacteria during application so after some trials and errors, this is the best method that works for me.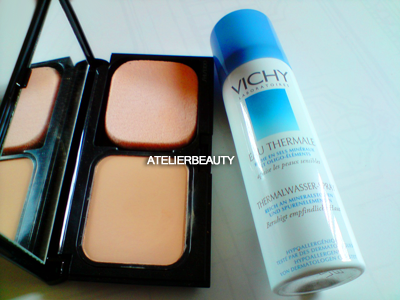 Instead of dampening the entire sponge, I like to spritz on some Thermal water with each application. Start out from the T-Zone and work your way out, moistening your tool as you go along. I don't know how many does this or maybe I am just plain cuckoo, this method gives me control of how much foundation I used. The result is a more even and natural skin tone; while the coverage is "light as a feather," like a light veil over the skin. It covers up redness decently, but you need a good concealer to conceal inflamed/blackened scars.

This method has also been tested on ZA Cosmetics 2-Way Foundation but having used the Shiseido compact, I won't be returning to the once beloved product which everyone I know here seemed to have owned at some point. Myself had hit pan with 2 when I'd first dabbling with makeup. The main reason is that ZA's has a drier formula and tends to leave stains on my tops whereas Shiseido's is softer and easier to blend, and the oil-control is superb for my easily oiled-up skin type. A matte-finish face never goes out of style, my friends.

I am about to try this technique with Clarins Hydra-Luminous Flawless Powder Foundation, so stay tuned for my report.

PS You don't really need Thermal Water; any ordinary tap water will do *wink*