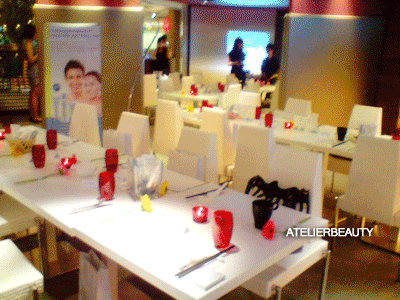 Clinelle Singapore extended a private invitation to me few weeks ago, to attend their first bloggers' session. Held yesterday evening at Heart Bistro, Palais Renaissance, it was an intimate evening with only a handful of selected bloggers. It was nice to see familiar faces, such as Chantana, Iris and June. (I will be updating links when they post up their own recollections of the event).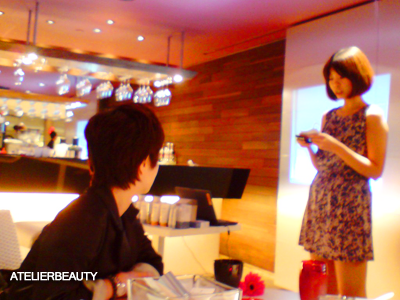 The event was held in conjunction with the launch of their 2 new products as introduced by the lovely He Lin, and also to celebrate their re-packaging which sports a more lively and modern design. With a new 'Happy Skin Happy Face' mantra, Clinelle embraces the belief that properly nourished and protected skin reveals a happy, healthier outlook on our face.

The brand firmly believes the importance of skin health must be planted for confidence and natural radiance to come from within. Hence, their positioning of Professional Skinalist differentiates themselves as skin specialists dedicated to deliver effective and quality products through constant innovation and research.

With the best combination of science and nature, the new Clinelle products are formulated with the dermatologist-tested Envinix system with RX2 Action. In order to Repair, Refine and Reshield the skin, they take advantage of the power of botanical extracts, vitamins and natural essential oils.

With this Envinix system, all Clinelle products do not contain artificial fragrance, coloring nor comedogenic ingredients. They are also free of alcohol, lanolin and mineral oil, all the primary causes of clogged pores and skin irritations which causes breakouts, skin sensitization and excess stripping of moisture.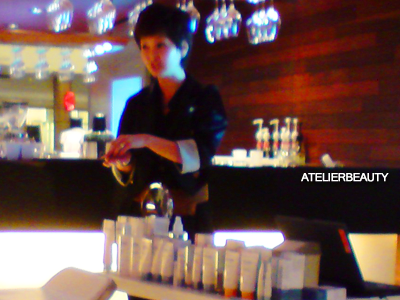 Makeup Trainer, Jasmine took the time to introduce the entire range of Clinelle products and demonstrated the correct way of cleansing, toning and moisturizing.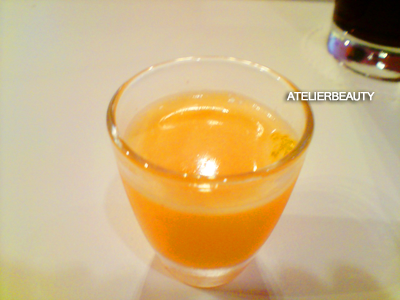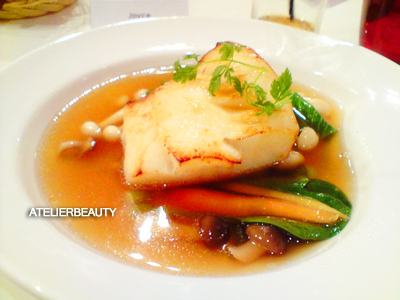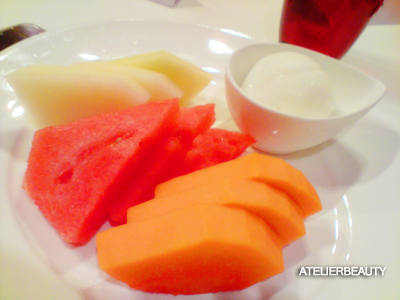 Attendees were treated to a sumptuous dinner and this lethal combination shot of Citrus and Grapefruit (according to my taste buds) serves as an appetizer to stimulate the appetite. I can't help but drool over the Roasted Black Cod with Baby Spinach and Edamame in Ginger Broth(S$28) while typing up this entry. Laded with Omega 3 Fats, the broth itself was a killer that makes you want to drink the soup down to the last bit. Our meals were completed with a healthy sweet-sour serving of fruits and sorbet. HEART BISTRO (Tel: 67372148) is located at 390 Orchard Road, Palais Renaissance #B1-08/09/10C.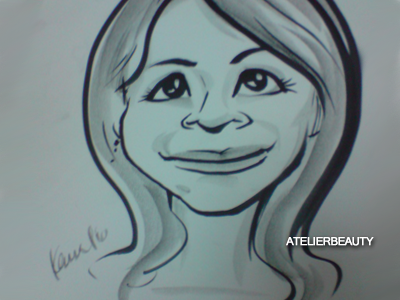 A Caricaturist was engaged to draw cartoonish portraits! I had a nice 5min conversation with the humorous artist while I sat for him to do his art and even teased him not to include my zits. Sadly the finished work doesn't look like moi!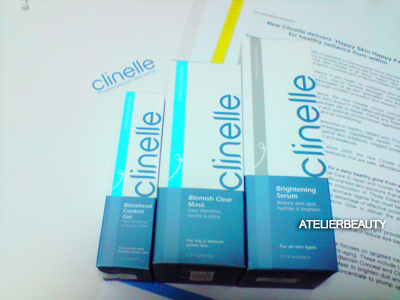 Established as a trusted brand since 2005, Clinelle's professionally formulated products and targeted treatment are affordable and suitable for daily use. I have been using their Moisture Glow for almost a year now; my GO-TO, which is suitable for my combination skin. It doesn't requires me to blot my face for hours under the sun, but the downside is that it does not contain SPF. Other products I've had previously purchased and used up were the Deep Cleansing Gel, Purifying Toner, Soothing Toner(mist form) and the Skin Smoothing Scrub.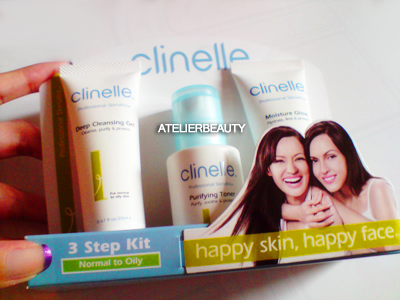 I've often voiced concerns with re-formulated products because they can either be a hit or miss. I fully understand the pain of finding something that works for my skin, and then to find the new formulation inferior.

Having used both 'generations' of Clinelle products, the difference in their formula hasn't been too significant. But I observed that the Purifying Toner is slightly stickier than its 'ancestor,' and my skin starts to shine within 2 hours with the new Moisture Glow. I will be doing an in-depth comparison and review in the next coming months. Currently I only have the Moisturizer, Scrub and Soothing Toner on hand from the original line-up which has since been phased out.


Clinelle Blackhead Control Gel (S$25.90)
Launching this month, the anti-irritant and anti-bacterial properties of Alpha Bisbolol target persistent blackheads, controling sebum production and reduces pore size. This ingredient is extracted from the Chamomile plant that repairs and speeds up the skin's healthing process. Jasmine mentioned that results can be seen after 6 days of usage.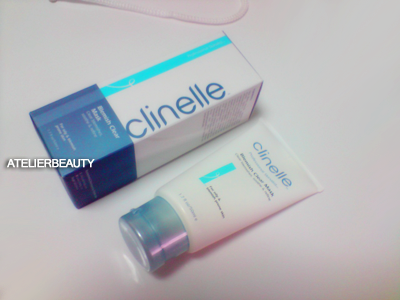 Clinelle Blemish Clear Mask (S$39.90)
This product has been selling like hotcakes since its re-introduction into the market. Other than containing the aforementioned Alpha Bisabolol, it incorporates green llite and white Kaolin clay to refine the skin and effectively draws out toxins, impurities and oil. The main active ingredient, Nab Rhodiola Extract is an effective antioxidant with advanced medicinal properties that reshield blemish inflamed skin and at the same time, preventing further acne attacks.

It can also be used for on-the-spot treatment, applying the product on existing acne to reduce inflammation.


Clinelle Brightening Serum (S$35.90)
This Clinelle star product harbors a Daily Flower Extract known as Belides that is highly efficient in evening out skin tone and replenishes moisture to the skin with the inclusion of Cristalhyal - a high performance derivative of Hyaluronic Acid with high water retention properties. It also contains Melaslow Complex that dramatically brightens the skin tone and reduce irritation for a natural, healthy-looking skin. Experience a visible brighter complexion in just eight weeks.

The New Paper New Face Grand Finals will be held tomorrow. Courtesy of Clinelle Singapore, I will be covering the event, so stay tuned for my report.