We all face dilemma when it comes to choose the suitable hair products: do I have normal hair or damaged hair? Is my scalp oily or sensitive? Do I want volume or better management for my hair? So many products promise one thing or another but very few provide that very thing they promise. Essentials Damage Care is one of the products that live up to its claims.

The Essential Damage Care is available in two different variants - NUANCE AIRY and RICH PREMIER. Both ranges contain natural ingredients with great capability to deeply repair and strength hair damaged by coloring, perming, rebonding, styling and excessive blow-drying. With the aid of High Purity Honey and Milk Protein, Essential restores lusture and radiance to your hair, making it more versatile and easy styling that nails the 'sassy kawaii' look.

What's special about Essential Damage Care is that it provides deep nourishment to the last 15cm of hair which is more prone to dryness, frizziness, tangles and split ends. The hair ends are the 'oldest' part of your hair that have gone through double the duration of chemical process, twice as more than the hair on your crown. As a result, they are the most difficult to manage.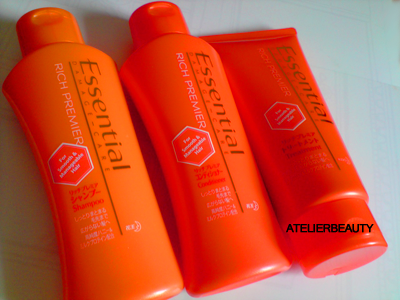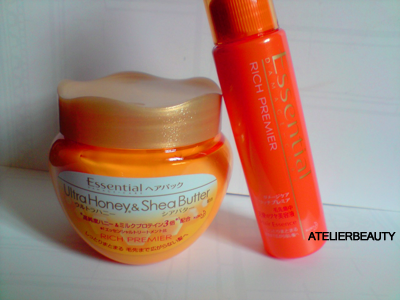 Essential Damage Care RICH PREMIER
This highly moisturizing range contains Sunflower Essential Oil which provides a protective layer to keep hair soft and puffy in shape. Apart from the aforementioned High Purity Honey and Milk Protein that deeply repair and strengthen damaged hair, Rich Premier also contains Ultra Shine Essence to give hair a healthy shine.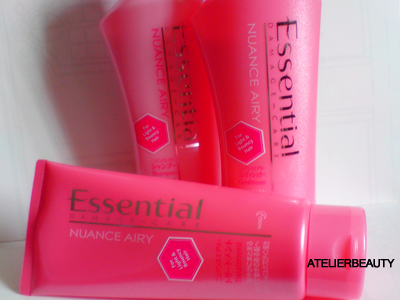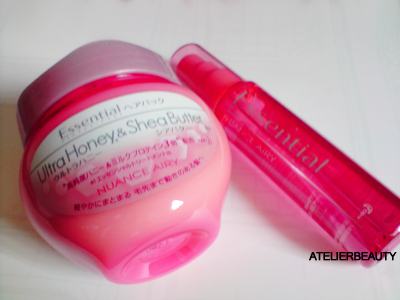 Essential Damage Care NUANCY AIRY
Catering for those with flat and limp hair, the Nuancy Airy range provides a light and bouncy feel with a three-dimensional finish. Wild Rose Essence creates a protective layer to prolong the softness of the hair from further styling and blow-drying.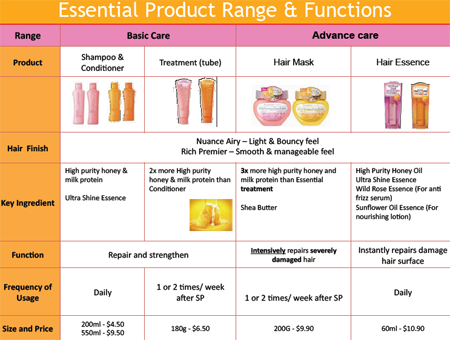 Rich Premier and Nuancy Airy hair care range each contain a set of shampoo, condition, hair treatment and intensive repairing hair mask. A new addition - the intensive leave-on treatment was introduced in June 2010.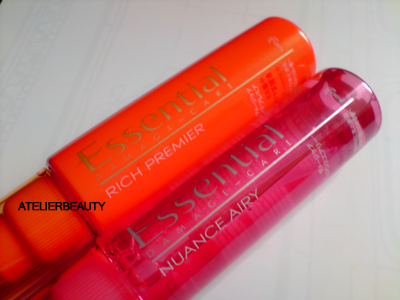 RICH PREMIER Nourishing Care Lotion
NUANCE AIRY Anti-Frizz Serum
These leave-on treatment products contain the same essential moisturizing elements like its respective family but further protect the hair from other external aggression such as harmful UV rays. Easily absorbed with non-greasy feel, they also repair from root to tips, especially the vital last 15cm of the hair.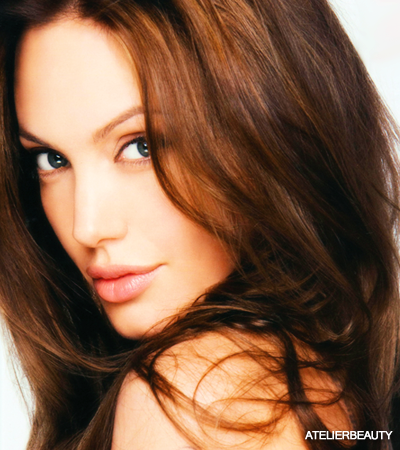 Since my last rebonding session done 3 years ago, the damaged done to my tresses has been significant. Not one to actually splurge on myself,I'm always on the continuous search for suitable products in a bid to achieve that sleek, vava-voom hair like Angelina Jolie.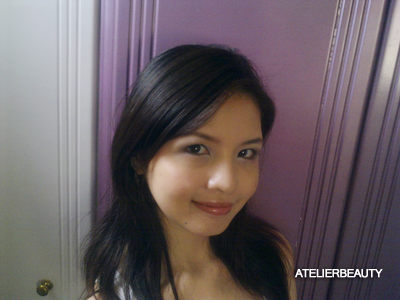 BEFORE: Tresses as frustrated as I am, they turned into untamable straws
I've been using the shampoo on-and-off when KAO Singapore launched the Japanese brand in 2009. The inconsistent results weren't able to convince me for a re-purchase. Eventually when I changed my mind, I decided to switch up the products to get the best results. The combination of RP shampoo and treatment, and NA conditioner works well for me after some trials and errors.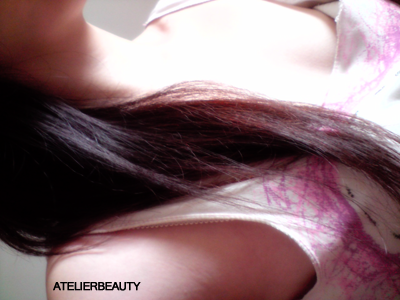 NA Anti-frizz serum managed to tame my locks effectively and lasted up to 3 days without washing my hair. On the other hand, RP Nourishing Care Lotion provided the necessary hydration to the hair tips but I felt it worked like any other products. One plus point for these products: they absorbed into hair ends swiftly without leaving any greasy residue nor smell on my pillow.