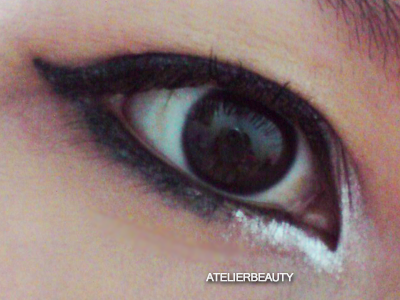 This was an impromptu decision, hence the sloppy silver eyeliner application. I've been so busy with a certain production surrounding the 2010 Singapore Formula 1, which begins its 3-day event later today. Blimey, it's Friday already but I keep thinking today is Wednesday night! This slump is really hitting that mountain soon!

You would think that being so heavily involved will get me all-access passes to every events, but I get none. Nada! I want to attend Mariah Carey's concert despite investing so much of my time on her segment yet I have been chewed and thrown out. Whatever. It is a dog eat dog world, afterall. If possible, Milo will be ready to defend me anytime. /delusional.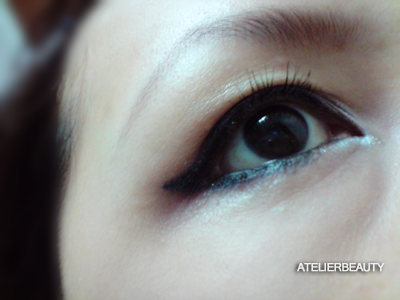 Photo-whoring is a pain for me, and doing it at night just makes everything worst. Multiple shots got the job done in an hour. Pffffft! I should train Milo to hold the camera for me, YAY or NAY?

The weather has been so unpredictable lately, so I reckon a simple neutral look will do the trick since I have to be outdoors for hours at a time in the last couple of days. Not to mention the sweating under heavy lightning equals high risk of creasing. Today's post is sharing my thoughts on the products I've been using.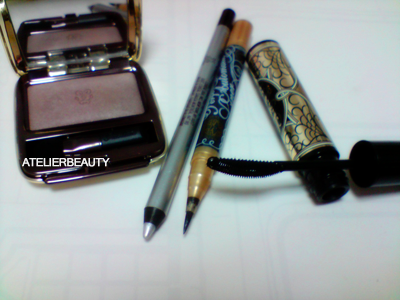 HiP Color Chrome Eyeliner in Silver Lightning
This is from the highly-raved HiP cosmetics range from L'OREAL Paris. This eyeliner really glides on the skin smoothly but once the formula sets in, it can be a excruicating task to remove. Just invest in a good makeup remover, in my case, I love Neutrogena!

Majolica Majorca Perfect Automatic Liner in BK920
Everytime I twist this click-pen applicator, it gets me in a knot. It can be tricky to obtain the right amount you need, and when I twist 3-5 times gently, a blob of eyeliner is visible on the brush and I had to swatch it on the back of my hand. Following which I will line my eyes as usual and then dab on my hand for more pigment.

BK920 is more of a pewter shade with subtle pearlescent-esque sheen. I like that it comes in a form of a pen for steady control and eye lining is easy with its synthetic bristles. It doesn't smudge and budges without much effort when used with a good remover.

Majolica Majorca Lash Beautifying Mascara Frame Plus
An extremely black mascara that comes with a 2-sided comb - one that lengthens the lashes and and the other to create long separated lashes. It does a decent job of extending my lashes just a bit, but I see clumps with multiple coats, due to the dry formula. The resistence is good enough to not make me a panda when I got caught under the rain. See how sparse my lashes look, even with 2 coatings.


Guerlain Ombre Eclat in L'Instant Fume
I got this mono eyeshadow more than a year ago, but only begin to appreciate it recently. The beautiful taupe leans more on the grey side but the color payoff isn't commendable. Although the eyeshadow is dry but the smoothness of the formula doesn't cake on my lids when I try to build up the color.