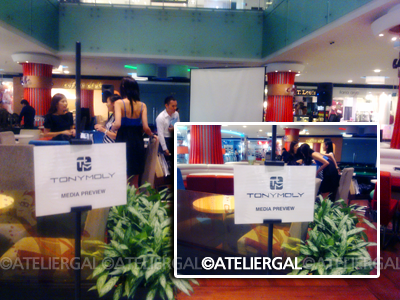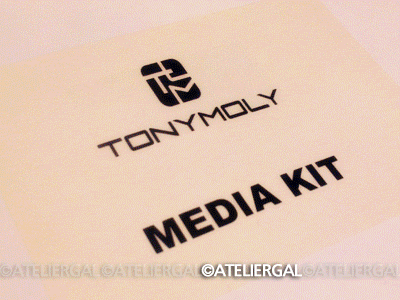 I was invited to Tony Moly Media Preview yesterday, held at the Coffee Club @ Marina Square. It was a very casual affair with plenty of goodies to play with.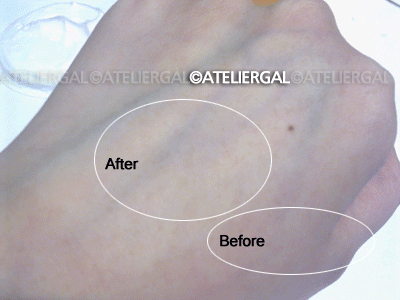 TomaTox Brightening Mask - S$26.90
This oxygen bubble mask is one of their best-selling products that produce instant whitening results. Containing fresh tomato extracts and herbal ingredients such as sunflower seed extracts and machihyun extracts, it brightens the skin while removing bodily waste from the skin. Can you notice the significant difference on the back of my hand?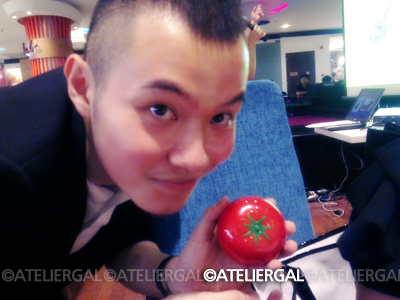 Here's a shot of Store Manager, Ryan with his very own Tomato TomaTox~. Say hi should you stop by the shop, and feel free to ask for any product assistance.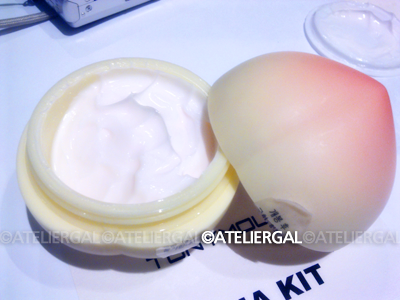 Peach Anti-Aging Hand Cream - S$13.90
I'd received this as a gift sometime ago but misplaced it during Spring Cleaning. The quirky peach shaped container comes with a luxurious peach fragrance that leaves a long lasting light yet refreshing smell. The anti-oxidants and moisturizing properties leaves skin all silky and smooth.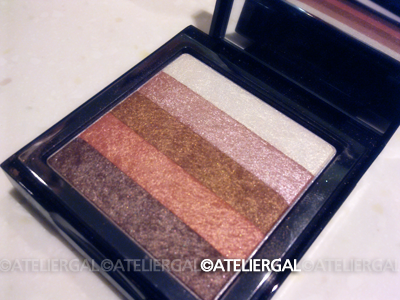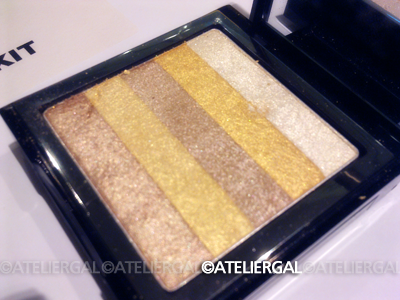 Shimmer Lover Cube
Tony Moly's version of the famous Bobbi Brown Shimmer Bricks.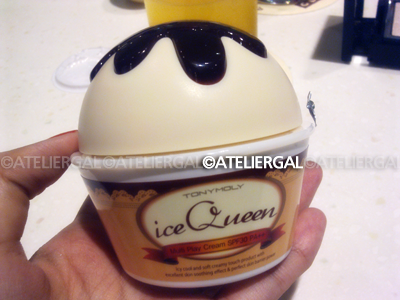 ICE-QUEEN Multi Play Cream SPF30 PA++
This ain't ice cream! It's a makeup base that protects cuts off harmful effects of air pollution and prevents skin irritation, blackheads and acne. It contains the best proportion of amino acids that enhances skin's elasticity.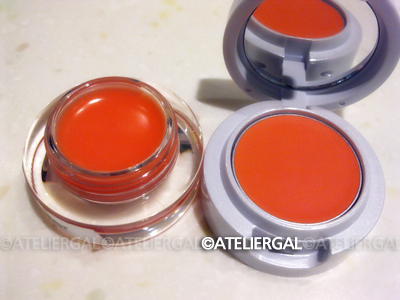 Backstage Duo Lip & Cheek
Travel-friendly Lip and Cheek tint.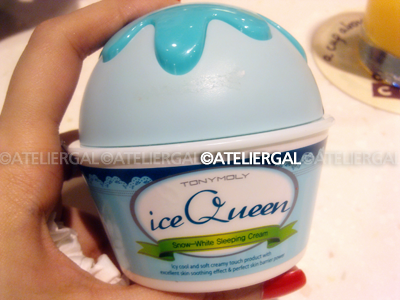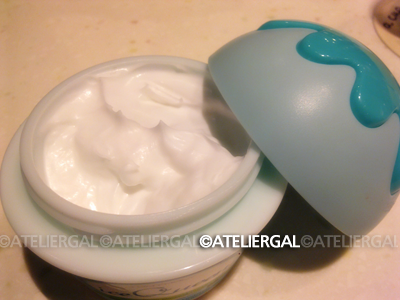 ICE-QUEEN Snow-White Sleeping Cream
The sleeping masks that I own are in gel-form. Tony Moly's version is more of a mousse that spreads easily on the skin.


Fresh Aqua Tear Drop Cream - S$42.90
Shaped like a delicate tear drop, this rich cream stimulates the skin for a firmer and more lifted, this double-duty cream refines the skin, preventing formation of lines and wrinkles and has whitening properties.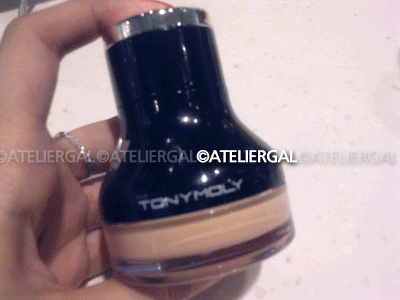 Whipping BB Cream


Crystal Tear Glitter Eyeliner
One innovative aspect about Tony Moly is that they aligned accessories with its products in the most interesting way. The handle has a dual function as a brush which makes it fuss-free to bring out for touch-ups.

Tony Moly celebrates its arrival at Marina Square(next to TAG Heuer), today 15th September at 11AM. Be mesmerized by the wide product range and unique packaging, all at an affordable price. Look forward to a thematic series ranging from Valentine's Day to Christmas and Easter.

Do check out the various range of sheet masks that are extremely affordable, particularly the Azone Lip Smile Patch that targets laughing lines. I'm still on the look out for that perfect red lipsticks, and I am still looking! (lol) Besides the bubble mask that comes in a shape of a tomato, look out for the green apples that effectively dead skin cells.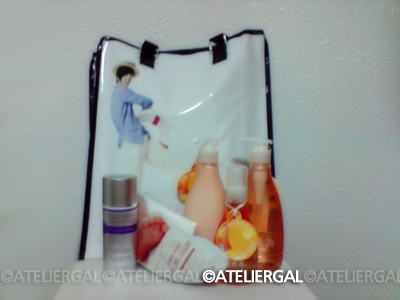 Check out the promotional details on how to get the exclusive Tony Moly bag!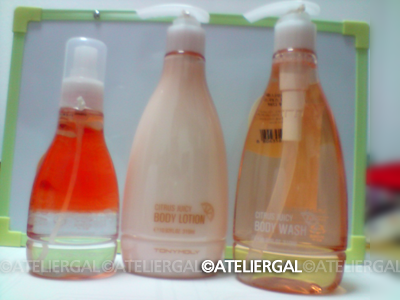 Citrus Juicy Body Wash/Body Mist/ Body Lotion
They resembles my favourite Satsuma body care line from The Face Shop, but lack that strong citrus smell that I like. I am not sure what oranges were used, but they don't smell like the ones I buy from the market.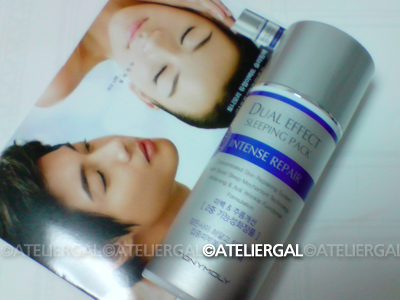 Dual Effect Sleeping Pack Intense Repair
Another sleeping mask that is more concentrated with whitening and anti-wrinkle functional formulation.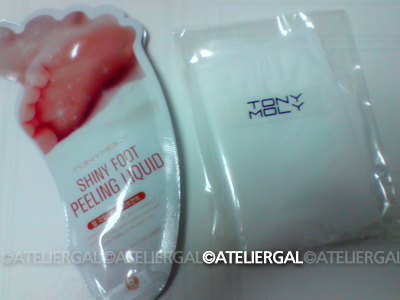 Shiny Foot Peeling Liquid
A special foot mask with skin smoothing and moisturizing properties that comes with 2 socks and 2 packets of liquid. How to use it? Pour the liquid and insert one foot into a sock and leave on for 20 minutes.

So, which product intrigues you?