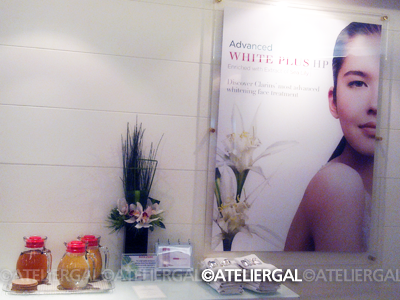 This morning I headed to Institut Clarins at Wheelock Place for bloggers' party. This marks Clarins' first official contactpoint with beauty bloggers, fully utilizing their motto: Closer to women.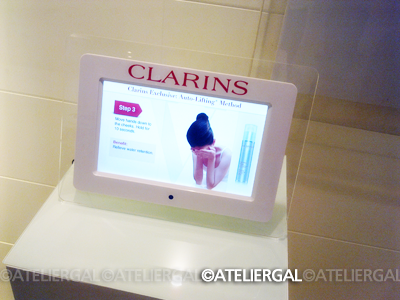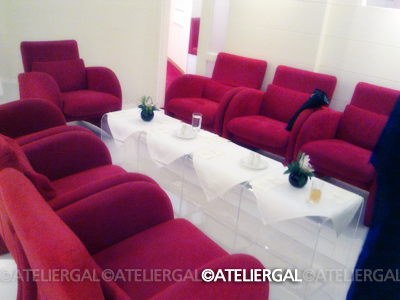 I was the first to arrive, to find that the private party is a tad too intimate as only 4(including myself) were invited. The rest came an hour late, and by the time the 4th blogger arrived, my seat had been warmed for 2 whole hours!


While waiting for the others to arrive, I had plenty of time to venture around the place which appeared to be serene at 12 in the afternoon. Customers started streaming in for treatments two hours later, and I was told that all rooms have been fully booked. That tai-tais must be getting ready for the long weekend, eh?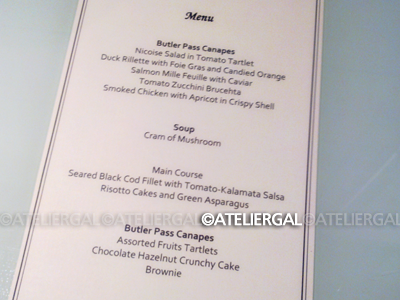 Our lunch was catered by Goodwood Park. There is a severe lack of photos because the food was too delicious that photography was thrown all the way back to my head! I did snapped a shot of the menu, in case you were wondering about our sumptuous meal.

I did not pay attention to the menu, thus I thought lunch was going be the appetizers (lol) And then the food KEEPS ON COMING! I personally love the creamy soup, and the chocolate cake which reminded me of Ferrero Rocher~.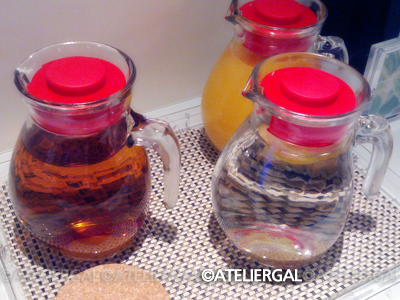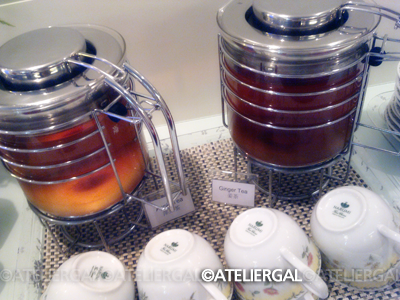 Every Clarins product is based on the latest scientific advancements and owes its effectiveness to plant extracts. Clarins aspires to bring women, as well as men, closer to nature through their plant-based products and treatments. Therefore, juices, herbal and fruit tea are being served everyday for customers and guests at the beauty institute.

Clarins Research Labs are constantly in search of the best Plant-extracting techniques, and has established links with a network of ethnobotanists
to a network of ethnobotanists who study botanical traditions of cultures all over the world. These validated scientific breakthroughs open the door to new developments and enable Clarins to remain at the forefront of innovation.


Head down to the nearest Clarins counter for a personalised "Skin Time." Beauty specialists will give a complimentary personal skin evaluation and prescribe the perfect regime with samples customised to your skin's needs. Do not be afraid to ask for samples, and Clarins have a "Try Before You Buy" philosophy to ensure each of their customer's satisfacion is guaranteed.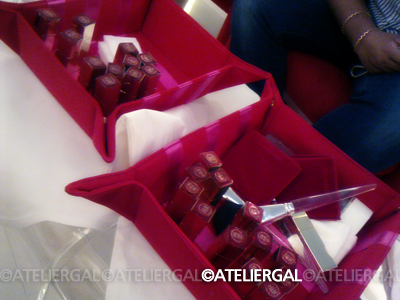 Besides showcasing their latest best-selling product, the Facial Shaping Lift and their exclusive Auto-Lifting Method, their upcoming Autumn Make-Up Collection was also introduced.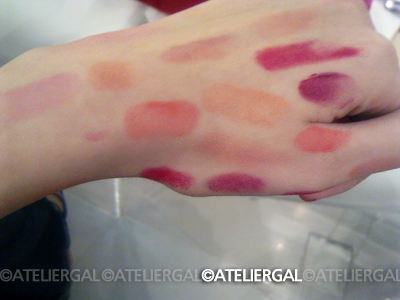 The swatching aftermath of their True-Hold Colour & Shine lipsticks.

I will introduce the Rouge Prodige Make-Up collection, and also a more precise illustration of the Auto-Lifting Method in my next post. The exercise helps drain the lymp nodes and therefore, this line-control, anti-age skincare routine can be used with ANY product.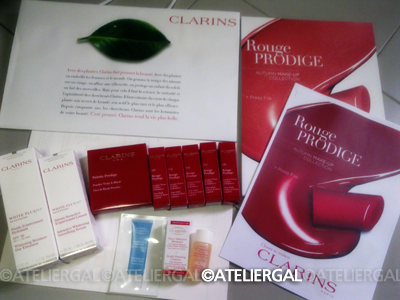 A big Thank You and Congratulations to Brenda, Jasmine and Joanne on making this first-ever Clarins bloggers' party a success. I look forward to meeting you ladies again~.