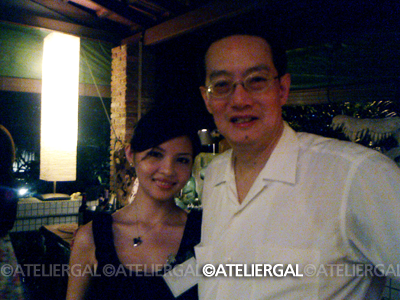 I met Shirleen at various beauty events and gradually started chatting and exchanged numbers for easier contact. Two weeks ago, she emailed me if I'm interested to have dinner with Dr Woffles Wu(woffleswu.com)and a bunch of beauty enthusiasts. Dr Wu is Singapore's most famous plastic surgeon and Shirleen had been to his clinic a couple of times. During a visit for a review of her recent eye bag removal procedure, she asked Dr Wu if he was interested in organizing a workshop with a group of beauty bloggers. He replied with an enthusiastic YES and even suggested having a casual dinner at his place!

Attendees met up at a designated spot, and much thanks to Carol for providing transportation. The short journey there was like being in a Fast and the Furious movie, what an exhilarating ride (lol)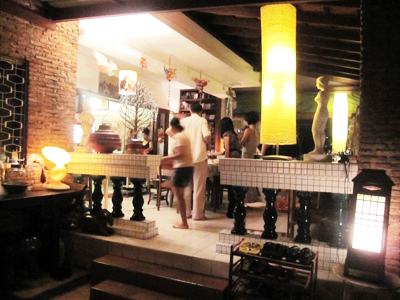 Doctors have to keep an ethical distance from their patients in order to provide analytical and dispassionate advice, and therefore appear cold and aloof at times. Most of us were starting to get the jitters - "How is Dr Wu like? Is he friendly?" women sure like to think alot beforehand... -_-""

Upon arrival, Dr Wu came to receive us at the gate and whatever nervousness we had quickly dispersed with his cheery "Hello!" Earlier he had requested to have us wear name tags as he's bad with names but evidently he still has a good memory.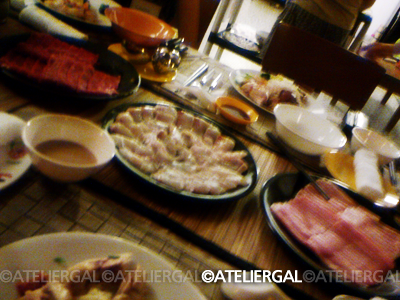 We were treated to a sumptuous dinner, most of the food was prepared by his two maids and aunt. The delicious home-cooked broth reminded me of my late grandmother, who used to boil soups everytime I visit.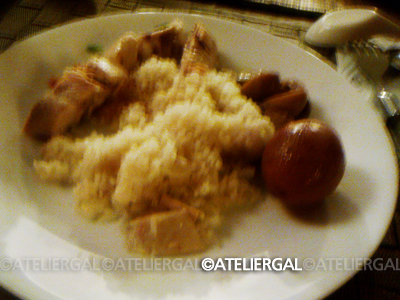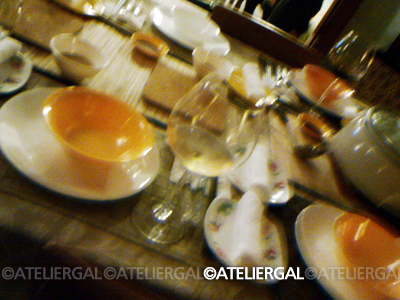 I apologized for the "Artsy" photos. I'd thought it was impolite to snap pictures at someone else's domain and therefore tried to sneak a couple to avoid "getting caught." Nah, Dr Wu turned out to be an amicable person and was trying to figure out why one of the steamboat appliance chose to malfunction right that moment.
Over dinner we bonded over various topics, one of which was Dr Wu's perception of "The Ideal Beauty." Ever the eloquent doc, he had us fascinated with The Golden Ratio theory.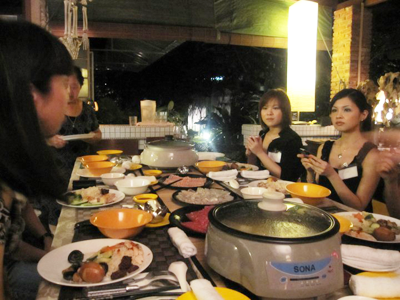 (Courtesy of Shirleen)
Carol: Stop playing with your phones over dinner!!
Elfaine & Me: Yes, Mom! (´ロ`)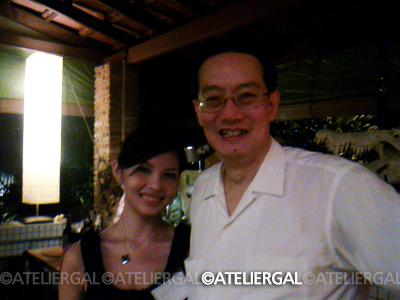 Thank You Dr Wu and family for your hospitality, and taking out 5 hours of your precious time to have a private dinner with a bunch of chatty ladies☆
Check out this interview conducted by a Raffles Institution student, as part of a Biography Project. He had the privilege to interview Dr Wu at his Zen-like house.
**********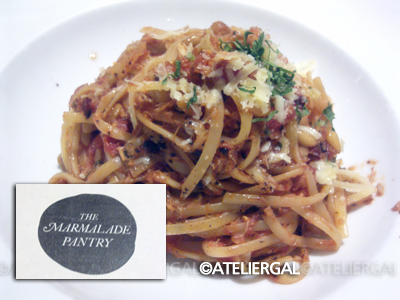 Yesterday I met up with Hazel, Christie & Charlene for a lunch date. We chose The Marmalade Pantry, located at ION Orchard. I had Crabmeat Linguine pine nuts in a tomato base which didn't live up to the hype, as I had done my "research" the day before. The meat was too shredded and tasted like tuna...