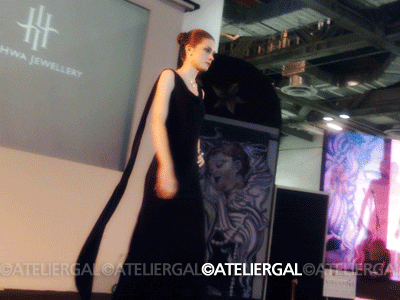 I was in attendance as a VIP guest at the Singapore International Jewellery Show 2010(SIJS) yesterday, thanks to the lovely Sharon for the invite. The galore of jewllery exhibitions from all around the world was held at the newly-opened Marina Bay Sands, which also houses our first Casino. Only local residents are required to pay a $100 levy before entering the "gambling den" which is valid for 24 hours, FYI.
A 15-min fashion show featuring new collections from Lee Hwa Jewellery was showcased, but I wasn't quick enough to get clear photos (lol). After that we headed to a tea party and ended up with only a cup of hot beverage. The organizers had food catering to 60 people and even though the arena wasn't fully packed, the food was snapped up swiftly. Sharon and I went to queue up for bird's nest sponsored by Brands, and it so happened that we got the last 2 bottles for the day! My phone, for some unknown reason did not save the precious shot. BAH!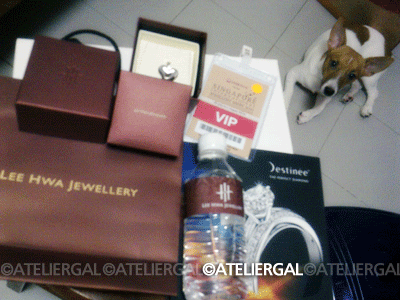 VIP guests were gifted with a pendant(worth $128) and a $100 voucher each. There is an informative booklet that educates on what how diamonds are selected and cut to become a Destinée - a Lee Hwa Jewellery signature.

SIJS will be held till August 1st, which is tomorrow. So head on down with your significant other, if you want a DIAMOND~.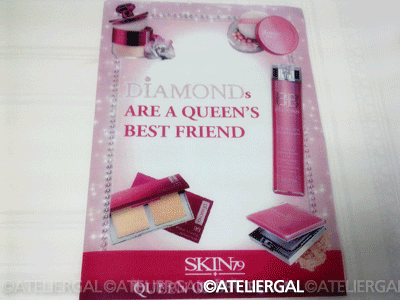 A Skin79 event was held later that evening at The Icing Room, held @ 313 Somerset. I will be reviewing the Oriental BB cream & eye cream very soon, so stay tuned. This Korean brand prided themselves as the Queen of BB Creams, and leads the pack with their best-selling BB creams (acronym of Beblesh Balm, which was formerly used as a skin protection cream after skincare cosmetic surgeries.)

Yesterday evening, bloggers were introduced to another of their popular ranges - The Diamond Collection I & II. If you desire for a little diamond shine in your complexion, this is the one for you!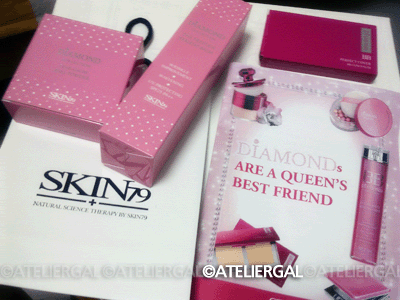 The Diamond Collections all contain Diamond Powder and Jewel Complex Powder of ruby, amethyst, coral and tourmalin and pearl, combined with skincare properties to create flawless complexion. You might ask, why split into 2 separate collections? Well, the 2nd collection contains an upgraded formula with Flora Bouquet Complex & Blooming Jewel Complex that makes the skin shimmer and shine like jewellery.

Functions of the key ingredients:
Diamond Powder: Radiance and Shimmer
Amethyst: Keeps skin clean & healthy with astringent & soothing agent.
Pearl: Hydrates & revitalizes dull complexion
Tourmaline: Keeps skin healthy & resilient by promoting blood circulation in skin.
Coral: Keeps skin sleek & moisturized by maintaining the hydrophilic-lipophilic balance.
Ruby: Improves skin softness & elasticity
Co-enzyme Q10: Boost skin repair & regeneration, protects from external aggressions
Adenosine & Arbutin: Visible skin whitening effect & wrinkle improvement, brighten the skin & enhance skin elasticity.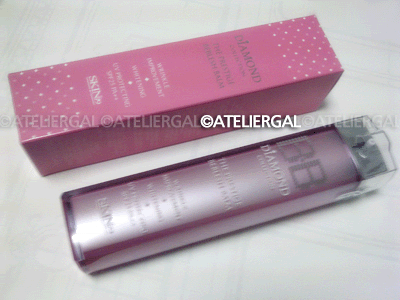 The Prestige Beblesh Balm
Triple functions: Whitening, Wrinkle Improvement, SPF25 PA++. Excellent nourishment with the premium skincare effects of diamond, jewels and peptide MX complexes which keeps skin looking smooth and bright.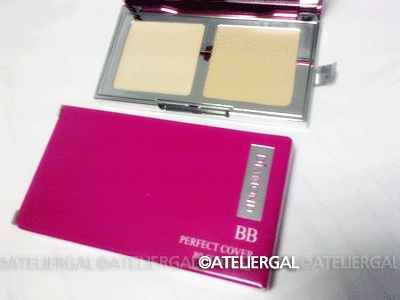 Perfect Cover BB Concealer
This dual colour BB concealer with light powder particles with superior adherence properties not only naturally covers skin imperfections but also provides natural coverage to dark under-eye areas.

This concealer is a powder-to-cream formula and blending is a breeze. It managed to cover the oxidised foundation swatched earlier at another store.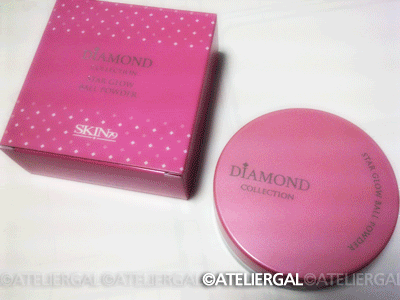 Star Glow Ball Powder
The shimmer of the 5-colored refined and luxurious ball powder adheres lightly to the face to present a lively and bright skin tone while adding an alluring dimensionality.

It reminds one of Guerlain's Meteorites, right? I meant to get this 2 weeks ago, but there was only 3 BALLS in the tester! Darn itchy fingers (lol)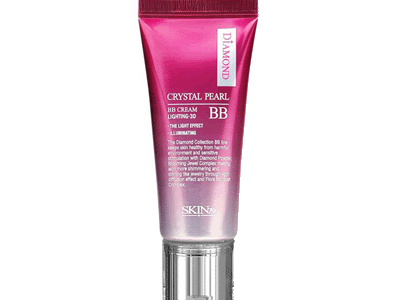 Crystal Pearl BB Cream
This pearl BB cream gives radiance and gloss to the skin, while adding a three-dimensional effect in accordance with light angles. The built in dual type pearl highlight adds radiance and facial contour.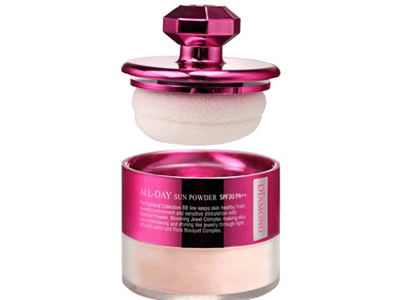 All-Day Sun Powder SPF30 PA++
The fine powder adheres lightly to the skin to keep the skin feeling soft all day, while providing the easy and convenient blocking of both UV A and B rays. Unlike sunscreens, this can be reapplied frequently, leaving a soft and light feeling.

Porous Powder: Excellent sebum control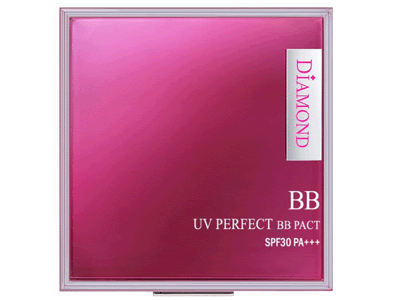 UV Perfect BB Pact
Transparent and luxurious look, this sunscreen pact contains mistletoe extracts that help maintain soft, fresh, shine-free complexion.

For complete UV protection, touch up frequently instead of one time application. This pact is slim and easy to carry around wherever you go.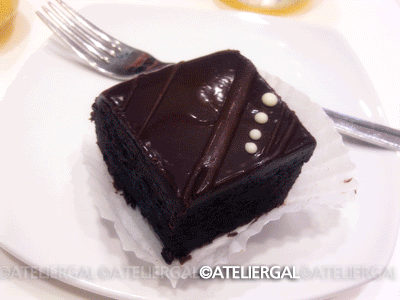 Before the session ended, we each decorate a cupcake and mine was named "Flowers on the Rock."

SKIN79 has just been awarded the Best Newcomer (BB Cream) award at the Watson's Annual MOST WANTED Health, Wellness and Beauty Award 2010. To celebrate, check out the SKIN79 counters at all Watsons from now till 25th August!