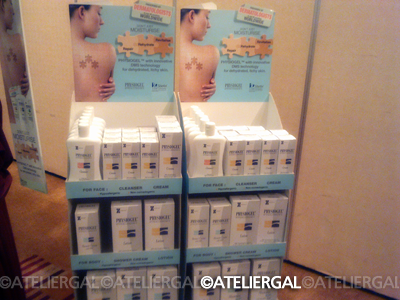 I was in attendance at another bloggers event, held at the Grand Park Hotel on Tuesday. Comic-Con is currently ongoing in the US(Bruce Campbell will be there!!), and here we have a mini beauty bloggers convention. Sort-of.

We had our moisture level taken, and mine was 4 points above the standard 70. I was surprised to find many bloggers were between the 20-40 range. Evidently, sleeping with the fan has its perks. Many thought I was cuckoo for sleeping without the AC under the Singapore weather. Who's laughing now?

My moisture level indicated how well hydrated my skin is, but if you fall below the standard range, don't fret. Here comes Physiogel to the rescue!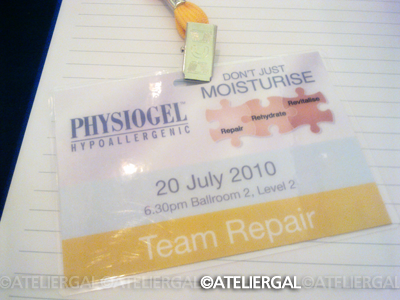 Repair, Rehydrate, Revitalised.
Clinically proven to restore moisture and repairs the skin's natural protective barrier, Physiogel is ideal for those suffering from dry, sensitive and damaged skin. Their unique formula contains no colourants, perfume and preservatives to enhance its hypoallergenic effect.

Physiogel prides itself with the innovative Derma Membrane Structure (DMS) technology that contains ceramides and other physiological lipids that mimic the lipids found within your skin. What DMS mainly does is repair dehydrated skin naturally, reliving itch and dryness. It already rehydrates the skin, locking in moisture for up to 3 days. This technology also revitalises the skin and keeps it healthy.

Ceramides are often found in high-end products (e.g. Elizabeth Arden Ceramide Plump Perfect skincare range) but now they can be readily available in Physiogel products at a more reasonable price. Head on down to the nearest pharmacy, Watsons or Guardians to check out the different range of skincare, bodycare & haircare products.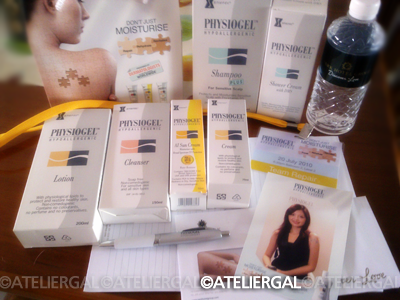 Besides the usual talk, there was an interactive FAQ session but I wouldn't count on it as fair game (lol) Each blogger also had their pictures taken like a "star." I seriously need to find a good angle for my face, it looks like a fishball. SO ROUND!!! T-T

Yes, I even brought home a bottle of mineral(?) water, but hey, the main idea is to hydrate yourself so don't laugh!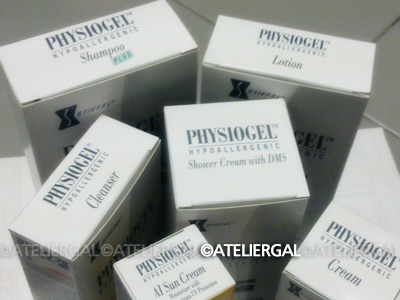 So far I've tried the Cream and Lotion which held up pretty well. Non-greasy and they sink into your skin so quickly! The best thing is I won't have to blot excess oil on my face during the daytime. It's too quick to judge though, since Singapore has been raining cats and dogs recently.

Originally I had a line-up of post entries for this week but I have been out of the house almost everyday. Have you seen INCEPTION yet? It's REALLY GOOD, though not the best I'd expected from Christopher Nolan, but it is the best film, so far that I have seen this year.

Stay tuned for a GIVEAWAY and a "POPPING" entry coming soon☆