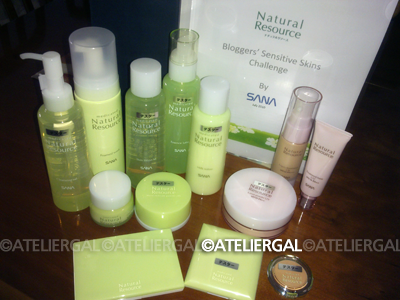 Last weekend, I was invited to a bloggers' session kindly sponsored by SANA, which ended up to be a 4-hour chatty afternoon. Most of the conversation had nothing to do with skincare nor the products we were to be introduced that day (lol)

SANA has a range of skincare products formulated for those plagued by sensitive skin. As pilling on numerous products will only worsen your skin condition, it is best to keep your skincare regime SIMPLE. UV care also plays a pivotal role in your rountine, so never neglect your sunscreen products.

SANA's Natural Resource products contains geranium, lavender, rosewood, bergamote and grapefruit. The Japanese believes that aromatherapy relaxes your skin with such natural ingredients and helps to calm your mind, something that ladies living in the cities urgently require.

Note: These products are suitable for all skin types.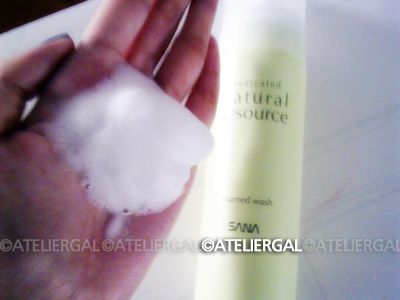 Foamed Wash(Bubble)
I am a fan of foamy cleanser, but how many of you really get in there and create a whipped cream consistency? It proves to be the most effective way of cleansing, which explains why Japanese women have the best skin. Foam cleansers have been a staple in Japanese culture, in the form of a bar soap. These ladies really have the patience to use a sponge and rub into the soap to create foams.

There is another type of cleanser - Washing Foam - that has a deeper concentration in purifying acne-proned & sensitive skin. This proves to be fun as you can create whipped-cream foam mentioned above, provided that you have loads of extra time (lol)


Cleansing Oil
This mild remover strips off makeup while retaining skin's natural oils. This feels a lot lighter than the Shiseido Deep Cleansing Oil which I've been using for years.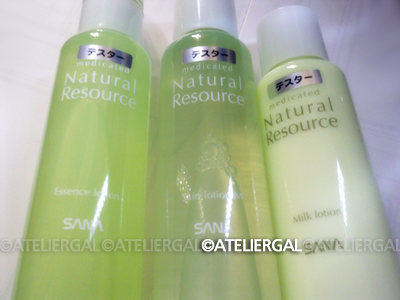 Skin Lotion, Essence Lotion, Milk Lotion
To the Japanese, toners are known as softeners/skin lotions. Their purpose is to replenish lost moisture from cleansing, and the aromatherapy effect helps to comfort the skin. One great tip to make the most out the product in the Nihon way - multiply your age by 3(or 4, I don't remember), then pat your face gently.

I was informed that the essence lotion is not required for daily usage, however it is recommended on days when your skin feels exceptionally dehydrated.

The third step after cleansing is moisturizing. The milky solution is lightweight in texture and doesn't leave a sticky feel afterwards.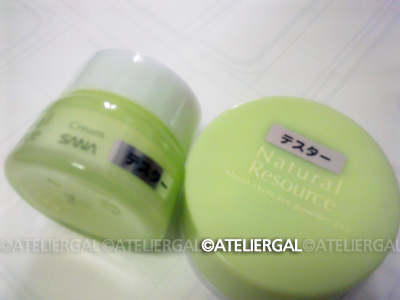 Cream, Moist Skin Care Powder
So after going about your daily regime, the next step is to lock up all ingredients that your skin has been absorbing. These 2 products are recommended for nighttime use, as your skin goes through renewal and repair while you sleep. The cream has a thicky consistency as it acts as a layer to prevent moisture loss when we are in snoozing mode.

I have been using ZA's vitamin powder for 2 years and the Moist Skin Care Powder does the same trick in absorbing excess sebum and keeps your skin matte, sealing in everything you have applied earlier. Sounds familiar, huh? This can be a good alternative for loose powder.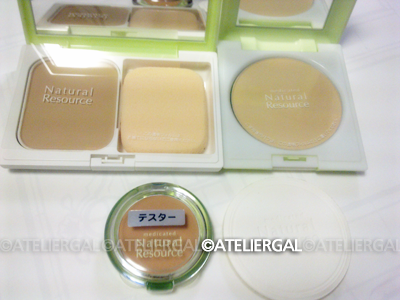 Powder Foundation, Protective Powder, Spots Cover
The powder foundation comes in 4 shades(mine's in 02) and it's formulated for those with normal to oily skin types. Comes with SPF26PA++ and has a light feeling with fine-texture finish.

The compact powder & concealer are tailored for acne skin types that covers any imperfections for a luminous, beautiful skin.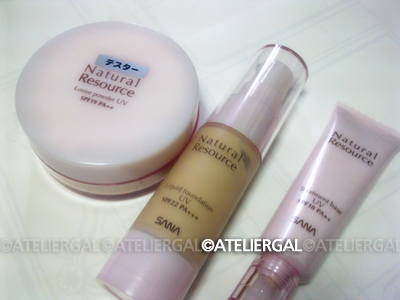 Loose powder, Liquid Foundation, Treatment Base
The loose powder has a translucent, fine texture and comes with SPF19 PA++.

SANA's treatment foundation has a superior moisturizing and covering qualities, and comes in 4 shades (mine's 02) with SPF22 PA+++

For those concerned with uneven pigmentation, Natural Resource has a treatment base that covers discolorations and provides UV protection with SPF18 PA++

The above 3 products contain Rose Water that are distilled and extracted from flowers reputed to have the sweetest aroma.

I will review each product in detail, so stay tuned. Thanks for reading!