Monday, I attended the movie premiere of "The A-Team" wearing this look, unfortunately the eyeshadows creased on me 3 hours later. If you haven't noticed, I rarely wear green, but the color compliments brown very well! Since I'm on my way to another workshop, why not do an exact same look and capture the moment? (lol)

This marks my first FOTD =)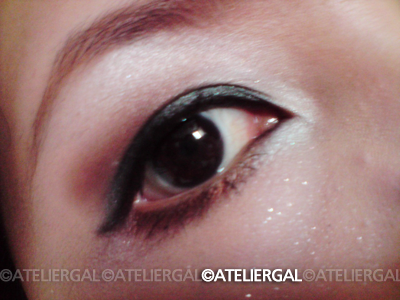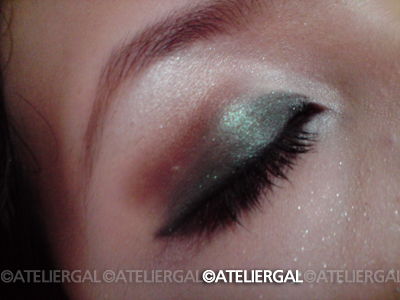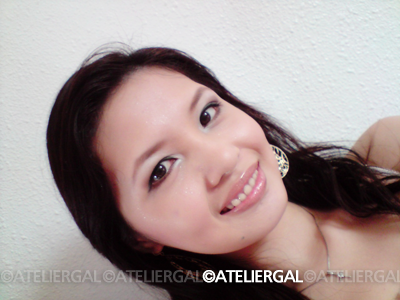 I did not photoshop anything on my face; the damn zits are healing properly~ (^-^)v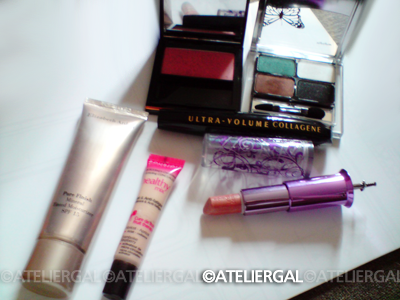 - Elizabeth Arden Pure Finish Tinted Moisturizer
Use a wet sponge and apply on the tinted moisturizer, what you get is a natural rosy glow. The product is supposed to be slightly bronzy, but I looked like I've been flushing, and I haven't even applied on my blusher (lol)
- Bourjois Healthy Mix Correcting Concealer
This is why I look so flawless in my photo. Great coverage and has a fruity smell too! I swear this product has legs, I have to search for it high and low everytime (lol) Has anyone tried the foundation yet?
- Urban Decay lipstick - Midnight Cowboy
A shimmery, light peachy color that gives a natural glow on your lips
- L'OREAL Ultra-Volume Collagene mascara
Imagine collagen on your lashes! Smudge-free, even after 6 hours
- L'OREAL Open Eyes Chrome Intensity - Timeless Green
- Elizabeth Arden Pure Finish Cheekcolor - Rosy Glow

I will introduce the new range of L'OREAL Chrome Intensity eyeshadow palettes in another entry.