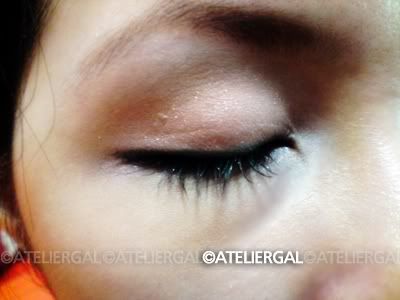 Summer is around the corner so as Spring bids adieu, what better way than to play with soft pastel colors? Here, I'm wearing Shiseido Luminizing Satin Eye Color in PK319 Peach.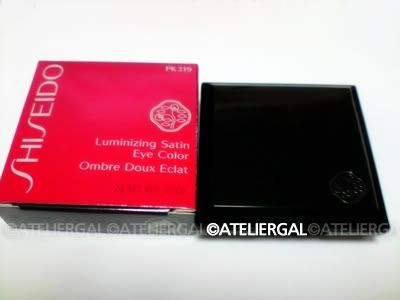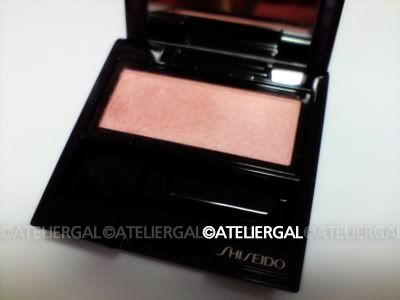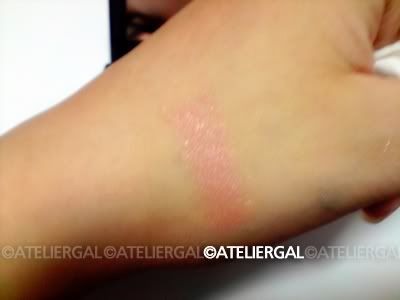 The color is a pale peachy pink and the texture is smooth, have nice subtle shimmer, good pigmentation and lasting power.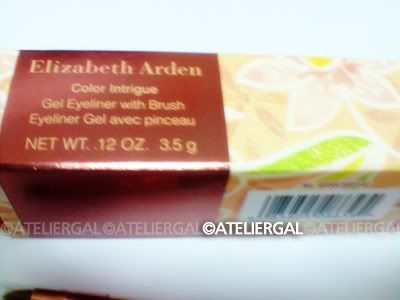 To top off that perfect look for sunny spring days is a touch of teal. I'm absolutely besotted with Elizabeth Arden Color Intrigue Color Intrigue Gel Eyeliner in Ocean Teal. It also includes an eyeliner brush but I couldn't remove the cover, so I shall try it another time.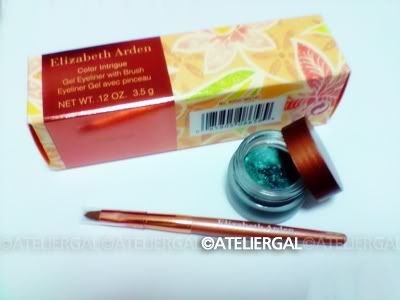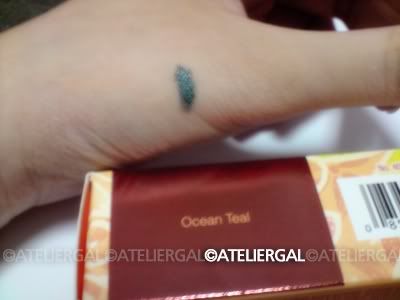 I usually stick with pencils, but this gel liner glides on super easy and makes for a very vivid color that complements pastel colors nicely. The firm, almost solid gel goes on smoothly and is surprisingly long lasting, which for the most part I didn't need to re-apply.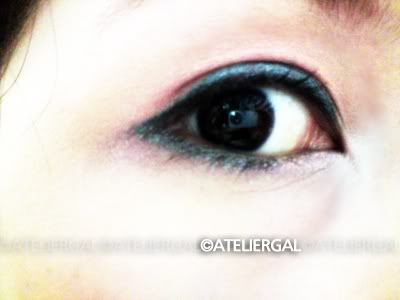 I love the pale moss green with just one layer of teal, but notice how the color pops out against the peachy pink with additional layers? The result is a light airy look with a mischievous tinge. So gorgeous! Also, this gel-liner can be doubled up as an eyeshadow. I shall try that later~.

What other colors do you think can be matched with this Teal eyeliner?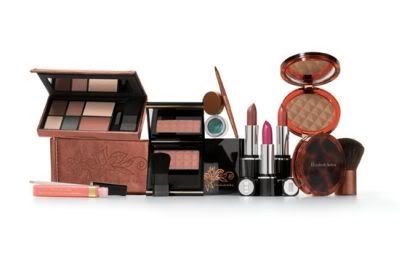 The gel-liner is from Elizabeth Arden's sun-kissed Spring/Summer 2009 Color Line which uses minerals to impart the sophisticated color palette. Included in the Sunlit Bronze Collection is a mineral bronzer, mineral cheek color, sunlit beauty kit, lip-gloss shades and lipstick in Guava Pear.

In the coming posts, I will be introducing Sunlit Bronze eyeshadow palette, which I have been using consistently for a month. You can tell I love the neutral colors ALOT! Also swatches from the mineral blush, lip-glosses and lipstick in Guava Pear that I had received after doing the photoshoot which will be featured in June issue of Nu You magazine.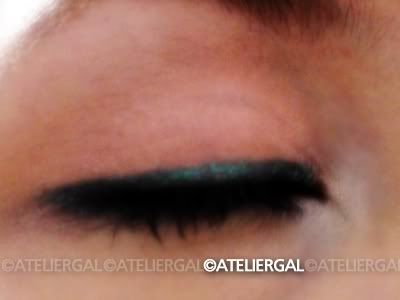 I spent an entire hour, trying to cam-whore in my room. I had to bend my head up, down, left, right ALL OVER THE PLACE just to find the right angle for the pictures to turn out the way I wanted. Heh, sweating in an air-conditioned room, no less. Overall, I think I did alright, yes/no?

Oh, I'm sorry if my eye gives anyone nightmares tonight (lol)