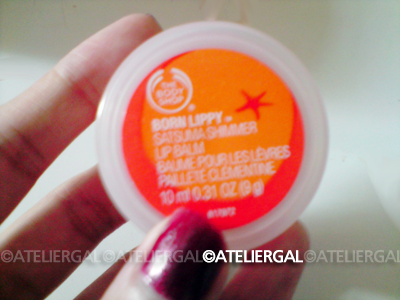 I guess most of you already know my obsession with Satsuma-flavored products~ Other than shampoos, conditioners & perfumes, I own citrus-scented body scrub & lotions. Since I go around smelling like a giant orange, I have earned the nickname Walking Satsuma!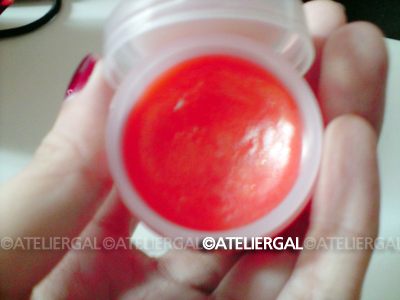 The Body Shop - Born Lippy™Satsuma Lip Balm
A glossy and moisturising lip balm with a citrus flavour and added shimmer, that leaves lips looking and feeling soft, smooth and shimmering.

I admit I was abit slow to find out The Body Shop sells Satsuma-flavored lipbalm... nonetheless, I got so excited that I headed straight to one of the outlets before having my lunch (lol)

Honestly, I almost left the store without getting it, because I could not smell anything from the tester! My friend said there's a faint citrus smell so either my nose is blocked or the tester has been exposed for too long! Anyway, I decided to get it anyway, just to satisfy the inner Satsuma monster!




Thank God I decided to get it, because I was in Satsuma Heaven when I got home~~

The balm is of a rich color, but turns sheer and transparent on the lips, with a subtle glitter twist. With 2 layers, it adds a fresh burst of color yet keeps a natural look on your lips, even if you decide to skip lipstick & gloss altogether. Texture-wise, it's luxurious but not sticky.

The citrus smell ~OH MY SATSUMA ~ It smells good enough to eat!! Due to my poor appetite, my lips have gone really dry and I think Vaseline worsened the situation. In comes my hero balm to the rescue~

I would gladly give it a full star rating, but the balm comes in a pot and its extremely unhygenic to dip your finger in.

Rating: 4/5