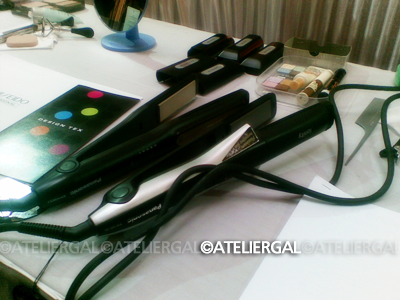 Yesterday morning I attended a workshop "A Beautiful ME", by Panasonic, Majolica Majorca & Shiseido Professional

It was a fun-filled event where participants got to create different styles for different looks using Panasonic's hair styling irons and Shiseido Professional products.


These platinum negative ion irons help retain hair's moisture as well as block out humidity to allow styled hair to last longer. Unlike others that I've tried, it doesn't dried out my hair and prevents frizziness.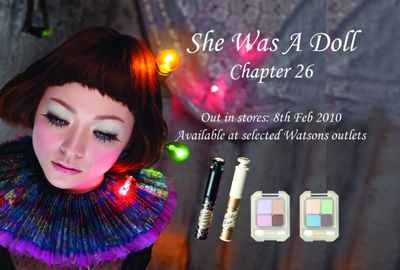 We were also provided an insight to the latest cosmetics from Majolica Majorca's Chapter 26, She was a doll!

I really love the eyeshadow palettes, Jeweling Eyes in BL711 Doll's Wink and PK722 Sleeping Doll. The colors are very soft and pastel-like. Also featured are the mascara primer Lash Bone Black Fiber, and the vava-voom best-selling mascara Lash Enamel Glamour Volume On in BK999.


At the end of the 2-hour sessions, we were each given a shopping voucher, samples from Shiseido Proessiona; shampoo & hairmask from their Program Solution range, which targets chemical-treated hair. Last but not least, a Panasonic Eyelash Curler. Batteries included(lol)