I was the opening of TOUCHE™ flagship outlet yesterday at Orchard Hotel Shopping Arcade. My poor eardrums were deafened by the gongs and percussions, no thanks to the Lion Dance troupe. Plus I was dumb enough to stand right next to the drummer! (つд⊂)

TOUCHE™ is a local established beauty brand that offers consumers a brand new concept on total beauty and wellness aspects; with an unparalleled level of credibility spans from its 8 solid years' history in steady and realistic expansion and expectations of the industry.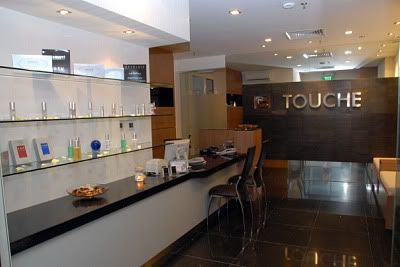 Experience the decadent TOUCHE™ Elite lifestyle where highly skilled professionals address your specific beauty needs with bespoke Clinical Skin System protocols, fused with the most advanced aesthetic technologies; to deliver remarkable and results-driven.

The launching brings the climax of introducing the latest revolutionary beauty technology breakthrough in Nao-science - DNA-RNA Platinum NamoPLUS Skin Treatment, clinically proven to REVERSE AGING and RECAPTURE YOUR YOUTH. Deploying Liquid Plasma & advanced Nano Technology to generate 99.99% pure Plantinum Nano colloids for effective penetration into the skin, treating aging skin and stimulate collagen proliferation.

The Grape Wine AntioxidantPLUS Treatment combines the anti-aging & skin regenerating effects of natural grape wine, and uses advanced Chromo Elastic Waves Technology to intensively stimulate collagen growth. This skin brightening treatment gently exfoliates & detoxifies the epidermis, making this a total anti-aging treatment for all.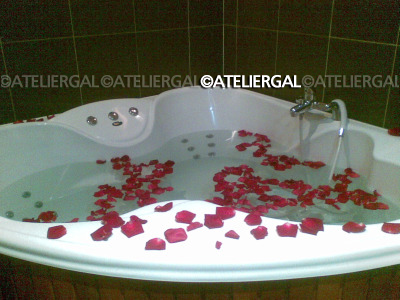 I personally have only been to a handful of spas, but this one have the most number of rooms I have ever seen. Each room offers an intimate setting, with a cozy atmosphere. I personally love the Jacuzzi, obviously. Should you have an upcoming anniversary with your boyfriend, don't hesitate to book a Couple Spa package!
TOUCHE™ Elite is located at 442 Orchard Road, Orchard Hotel Shopping Arcade #01-13 Singapore 238879.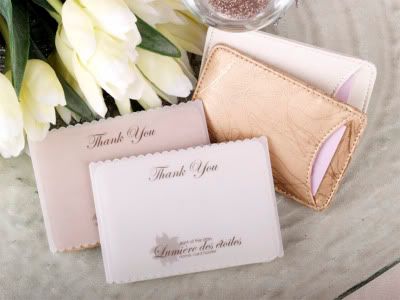 Before leaving, invited guests were given a Lumiere des etoiles Name Card Holder. Mine was a beautiful champagne shade.




I also stopped by Frank & CO to exchange the gift card for an exquisite glass tray. Initially I'd thought I was lugging home a heavy box of chocolates, Thank the heavens I didn't bump and drop on the way home (lol)