I got the Urban Decay Primer Potion back in February and save it only for special occasions. Hence I've used it *count fingers* 4 times!
Few days ago as I was getting ready to go out for some girl time with my friend, I found the base of the UDPP C-R-A-C-K-E-D!! w(゚o゚)w
I swear I have never dropped it nor have I ever use it to smack Milo. So earlier I settle down to transfer whatever I have left in that damn thing, and depot into an Olay empty jar.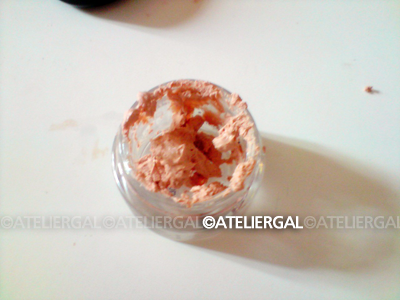 Surprisingly, there's not much product in it at all! Considering that I've only used it, what, 4 times?! WTH?! Not to mention waste of product that's stuck to my spoons, I tried to scrap whatever I can, as if I'm an ice cream woman. That's all I got. NEVER BUY FROM URBAN DECAY AGAIN!!!

I couldn't even use the 2 eyeshadows because they were GLITTERY TO THE MAX!! Some help here?

Right now I'm considering purchasing either Lancome's Ombre Perfecteur or Too Faced Shadow Insurance. Any thoughts?