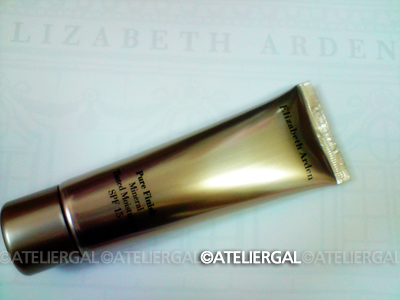 Elizabeth Arden Pure Finish Mineral Tinted Moisturizer SPF 15

The new Pure Finish Mineral Tinted Moisturizer SPF 15 comes in Fair, Light, Medium and Deep. Infused with microlight minerals, vitamins and antioxidants to brighten and even out the skin tone without the need for heavy make-up.

Ingredients:
Microlight Minerals - Naturally derived mineral pigments incorporate Mineral Mica, an optical diffuser, softening the look of fine lines and wrinkles.
Antioxidants and Vitamins A, C and E - Moisturize and provide antioxidant protection.
Dionysis Extract - An extract of the Sea Campion Plant shown to slow the effects of free radicals even more than Vitamin E or Cranberry, providing strong antioxidant protection.
Squalane - Botanically derived from olives, brings back the natural feel of skin's most moisture.
Jojoba Esters - Derived from the desert plant, acts as a barrier for water loss, keeping moisture in the skin.
Sodium Hyaluronate - A powerful moisturizer for the skin.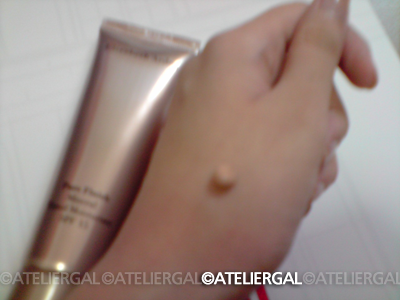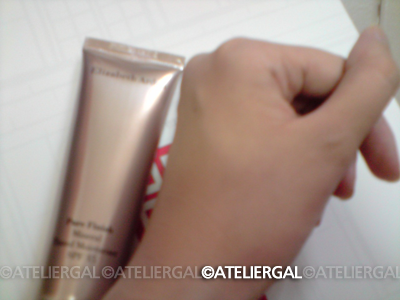 I almost freaked out yesterday when I swatched the product. So bronzy and I'm using the lightest shade! My skintone is fair and with the product applied on one half of my hand, that area looked like it got obvious action under the sun (lol)

Later I found out it was due to the terrible lighting in my room; it was raining cats and dogs with terrible bolts of lightning earlier.

This is a moisturizer with pigmentation; it doesn't provide any coverage but adds color to your face, giving it a fresh, luminous glow. It provides a hint of sheer with a dewy finish. With SPF 15, you will look radiant and protected.
Along with the Green Tea Lavender fragrance, the Pure Finish Mineral Tinted Moisturizer will be available at Elizabeth Arden Singapore counters from mid-May. Only 3 out of the 4 shades will be available; Fair, Light and Mediim. 50ml retailing at SGD$52