This is a spur of the moment review. I was looking at NARS Orgasm Illumintor this morning and realizes that I own a similar product.



(Please ignore the Shiseido products; they are there to hold the bottle in place lol)

Red Earth Secret Potion in Thriller
---
The key to gorgeous and radiant skin. Light yet luxurious, it contains super-fine, pearly Mica particles that instantly imparts an image of radiance and perfection. Water-based with a moisturising hydrating complex, Secret Potion contains anti-aging Vitamins A and E and soothing Balm Mint Extract to care for your skin whilst you glow.
---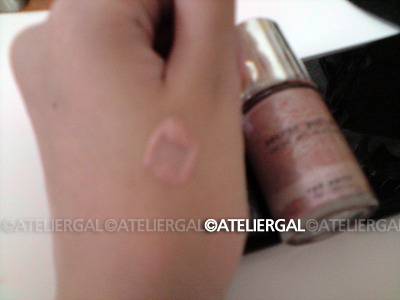 I got this a few years ago at the Red Earth counter, under the recommendation of the promoter. It comes in 3 selections: Original (opal), Thriller(rose) and Magician(bronze).

You can either mix in this non-greasy formula with your moisturizer to achieve that radiant look or blend in with your liquid foundation. Try not to use it on its own as I find that it can accentuate the fine lines on your face!

A little goes a long way, or else you'll end up looking like a disco ball!

Rating: 3.5/5

Disclosure: The product mentioned in this entry bought with my own money. In no way was this review influenced by the company, nor did I accept any form of payment.