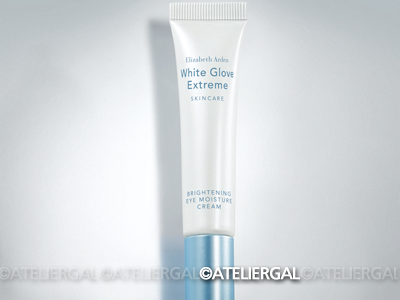 Brightening Eye Moisture Cream

This eye cream targets the look of dark circles and gives the eyes a brighter look. The gentle formula smoothes the delicate eye area to minimize the appearance of fine lines and wrinkles. It also calms and hydrates while giving the skin around the eyes a firmer, brighter look.

Having used this eye cream for 2 weeks diligently, I couldn't see any improvement in my dark circles. However in my 3rd week, insomnia struck and I was awake for almost 48 hours! My eye bags were so obvious, I must have looked like a panda!! 3 days later after a double dosage of the eye cream, my dark circles were back to their original state. No brightening effect, unfortunately but the formula really does help to calm my eye area in under a short time.

Rating: 3/5




Skin Brightening Day Essence

This silky, intensive product effectively targets and minimizes the appearance of existing dark spots and discolorations. As a special daytime treatment, it penetrates deeply within skin's surface to visibly to improve the look of skin's texture, tone and clarity.

The essence absorbs into my skin almost immediately, without leaving a sticky feeling on my face nor on my hands. Unlike the other serum I've been using(different brand for another review), this not only brightens up my skintone, but helps maintain its glow. I also noticed that pimple scars have been lightened to a great extent!

Rating: 4/5

For night time treatment, I highly recommend the Skin Brightening Overnight Capsules!!

So that concludes my reviews of the Elizabeth Arden White Glove Extreme skincare range. The products will be available from 18th March 2010.
* White Glove Extreme Introduction
* Review Part 1
* Review Part 2
* Review Part 3

Disclosure:The products mentioned in this entry were sponsored by Elizabeth Arden Singapore. In no way was this review influenced by the company, nor accepting any form of payment.