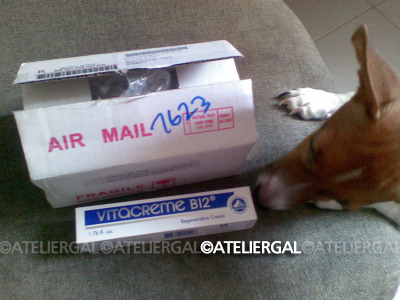 I had placed my order last month on the 27th and received my shipment today! That's 4 days, excluding Saturday & Sunday. For an overseas order, it is SUPER EFFICIENT!! Major props to Catherine☆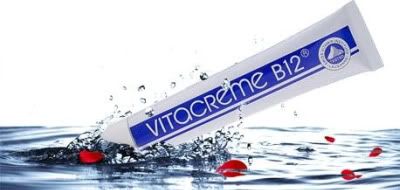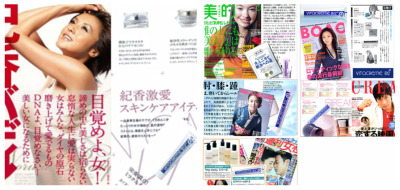 Vitacreme B12 is a product formulated in Switzerland and have been been raved in various Japanese, Korean, Taiwanese magazines. It gained even more popularity in 2007 when Japanese sex bomb Norika Fujiwara feautured the product in her book, saying it's her secret weapon for having young, beautiful skin.

What is the hype about?
Also known as cyanocobalamin, Vit B-12 helps to regenerate, nourish and moisturize skin tissues with its deep penetration capability.
Benefits:
• Stimulates renewal of skin cells
• Hydrates and softens skin tissues
• Regains and improves elasticity and firmness
• Revitalizes and diminishes age lines and existing wrinkles
• Helps to prevent premature wrinkles
• Repairs and rebalances the skin's natural defense system
• Relives and soothes chapped skin
• Smoothes new or old scars

This regenerative cream is recommended to be used as a night & neck cream, and may also be applied as a day cream, essence and make-up primer.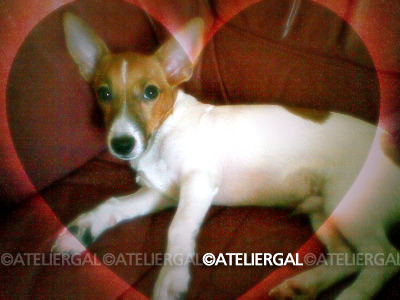 Milo turns 5 months old today! o(^-^)o

I brought him down for a walk earlier, letting him explore another part of the neighborhood. He gets really nervous; his whole body was trembling on the way down in the elevator. But once downstairs, he doesn't waste much time to get into hyper mode, running around and discovering new things.

Dreadful February is here... *sob sob* (´ω`)

上个月27号订购的物品,今天收到了! 不算周末,才4天呢~
对于从国外订而言可算是超级快!! 部分功劳也要感谢Catherine☆

来自瑞士,Vitacreme B12 曾在很多日本、韩国、台湾的杂志有刊登多. 自从藤原纪香在2007年的时候在书里公布该产品是她能有美丽、年轻的肌肤后,更成为了抢手货!

Milo今天满5个月咯! o(^-^)o

刚才带他下楼,让他探索家附近的环境... 下楼的时候,他超紧张的呢~ 在电梯里整个身体都在颤抖. 除了门,他非常的活泼,跑来跑去的.

讨厌的二月又来了... *哭泣中* (´ω`)