Milo wanted to let out of his enclosure at midnight and I refused to budge.
So he had no choice but to go to sleep, but not before he did some play time. (ーДー;)ヾ
已经是凌晨12点钟,Milo还想出来玩但我又不给.
它只好乖乖去睡,但还是玩一下下才肯去见周公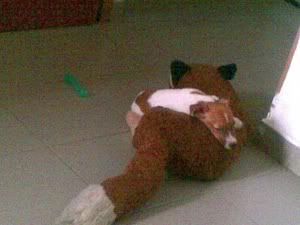 He's been very horny lately, and humps on Foxy with every moment he gets!