Ingredients: French Green Clay, Bentonite (Natural Clay), Fragrance, Mentha Piperita Leaf Extract (Peppermint), Shavegrass Herb, Calendula Officinalis Flower, Rosmarinus Officinalis Leaf (Rosemary), Salvia Officinalis Leaf (Sage)

Details: The main ingredient, French Green Clay deeply cleanses pores and draws out impurities while remineralizing and refining the skin's texture. The assortment of powdered herbs helps to stimulate, nourish and renew your complexion, leaving you looking radiant with a healthy glow.

Directions: Add enough water to 1 tablespoon powdered mask to create a thin paste. Apply to face, avoiding the eye area, and rinse off with warm water after 5-10 minutes.

Alternatively, you may substitute water with:

* Carrot juice for mature skin
* Tomato juice for troubled skin
* Green tea or grapefruit juice for oily skin
--------------------
First of all, after cleansing it is important to exfoliate to remove dead skin cells. This is to ensure that your skin can fully absorb the nutrients from the mask & moisturizer. Remember, piling more products on clogged pores will make your skin very unhappy. (ノ_・、)
Instead of the suggested liquids, I opted for a toner, Witch Hazel to be specific, and mixed in with one spoonful of clay. Apply evenly on your face, more on your cheeks & nose areas. Rinse off after 10mins and continue with your beauty regimen.
This minty mask is so goody goody♥♥♥
I really see that radiant glow on my face, even when I admire myself in the mirror 20mins later (lol)

Even though it's a small jar, you will only need a tiny amount each time you use the mask.
This will definitely last at least 6 months!
Rating: 5/5
--------------------
Finally saw Michael Jackson's This Is It this morning. Practically cried through the entire movie!
You can feel his energy, even though he was just rehearsing instead of the full-fledged performance. I have seen many of his concerts on TV, and he was mostly lip-synching. But in this movie, he was actually singing!

Recalling from one of his earliest interviews that singing & dancing along to "Billie Jean" would take alot of energy, but he pulled it off with ease in this documentary. Unfortunately, he didn't do his infamous "Moon Walk" during the song's instrumental break.

My favourites were the "Smooth Criminal" & "Thriller" sets. The dance routine for the "Smooth Criminal" never fails to blow me away, complete with the new video specially filmed for the now-cancelled concerts. Another video was filmed for the "Thriller" performance: a faux graveyard complete with zombies! Is it coincidental that I'm watching this on Halloween?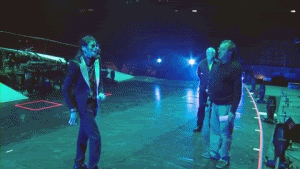 This was taken from the "Human Nature" rehearsal scene and you can see why~ (o´∀`)σ)
I have no idea why he wanted to implement this spanking action into the song. Haha!!

Anyway, Happy Halloween and have a nice weekend.
Signing off with a picture of Milo taking over my bed (lol)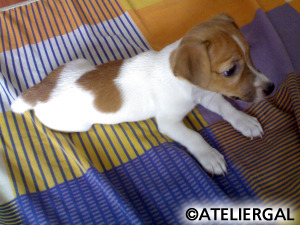 PS
I've installed the Google Friend Connect widget.
So, follow away!!!! ヾ(^▽^)ノ