I was in town earlier and saw 2 huge Half-Blood Prince billboards!!
But the area was too crowded for me to take snap-shots of them...

Less than a month till it finally screens in the cinemas worldwide!
Are you ready?! L('▽')/

I finally finished reading The Dark Sacrament.
Earlier today I'd spent almost 30mins at a bookstore but didn't see any books that interest me.

Hmm... this must be a sign.
I'm gonna re-read my copy of Half-Blood Prince, though I'm tempted to read from the first book♥♥♥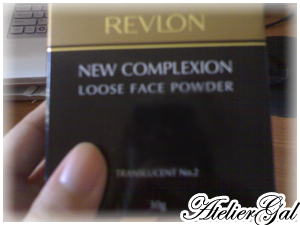 Finally settled on Revlon's New Complexion Loose Powder.
Recently I've been wanting to buy a particular brand, but realized that it's just not worth it.
All along I've been using Revlon's liquid foundation, why didn't I stop to try their loose powder earlier?
So I tested it few days ago, and bought it today with discount!

Oh, I just purchased a 78-Color Eyeshadow & Blush palette yesterday!
And I finally found that ideal nail polish color I've been searching for.
Can't wait to show them off☆


刚才在市区看到2个《Half-Blood Prince》很大的看板呢! 哇呀呀!!
不过当时太多人了,我不好意思拍下照片啦...

距离在戏院上档不到一个月咯,大家准备好了吗?! L('▽')/

我终于把《The Dark Sacrament》给看完了.
我刚才还在书店里逗留了半个钟头还是没看到中意的书啊~

嗯嗯... 这一定是天意吧.
我现在就从看《Half-Blood Prince》小说,而且也想从第一本看齐k♥♥♥

买不到书没关系,我买定了Revlon的粉底~.
前阵子想买某牌子的粉底,不过后来觉得也没什么大不了的所以作罢.
我一直以来都在用Revlon的粉底液,不知为何就是没想去试他们的粉底.
哈哈! 不过前几天试了一下,真的很不过呢!
想了几天之后,就到某间有促销的店给买了下来.
对了,我昨天订购了78颜色的眼影-腮红呢!

还有! 我找寻万苦的理想指甲油的颜色,买到了!!
请敬请期待哟☆