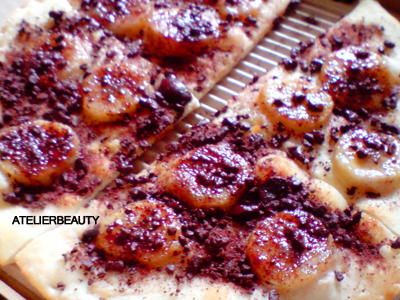 So I seldom talk about food, something that I find not of much importance to splurge on personally. They end up in the same place anyway so why spend so much more when you can fill your tummy with, say bread and instant noodles. In other words, I only pamper myself in the rarest of occasion.

I was having a moment yesterday and decided to treat myself something sumptuous other than the usual duck noodles(yum yum) and the like. Having been utterly disgusted by KFC's oil-drenched chicken and PizzaHut that gave me an extremely salty pizza on my birthday, I switched attention to Pastamania!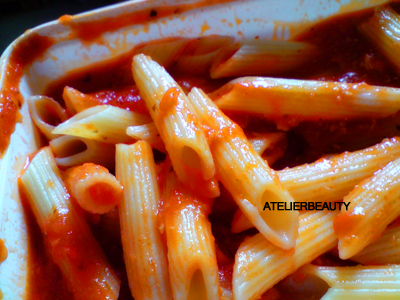 This time I'd wanted to try out the Spicy Crayfish Pasta but couldn't find any reviews and stuck to my usual order - Chicken Bolognese. To appease the repeated hounding by my hormones for something chocolaty, I had my virgin taste of the highlight for today - Banana Dessert Pizza☆
Pardon for a lonesome picture, for I was anxious to dig in to care about anything else. A sweet banana dessert pizza served with chocolate shaving, the description hardly gave it any justice. What I received was simply heaven; in my head I was dancing to "Bananas in Pajamas" jingle while savoring this delightful discovery.

"Of course I like him. I like pizzas too, but I'm not gonna marry one."
This dessert has to be eaten piping hot, for the sole reason that its thin crust hardens when cold. Suffice to say, I tried to finish my main course as quick as possible but one could not race against time. Nonetheless, the sweet slightly-baked bananas with a generous topping of chocolate shavings got me craving for more~~! For those who enjoy any kind of banana treats such as Goreng Pisang, this dish is something not to be missed! For the next time, I shall get my pizza served directly from the outlet itself.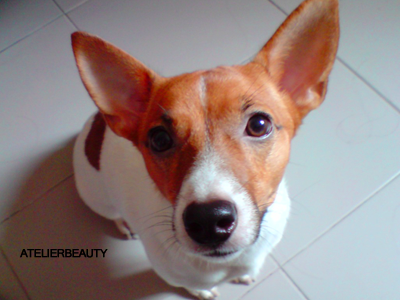 Greedy Milo started drooling the minute I opened the box, revealing the warm smell of the tropical fruits. He sat couple of feet away and stared at me with a look that makes one think of PUSS-IN-BOOTS, minus the cavalier-style hat and boots.