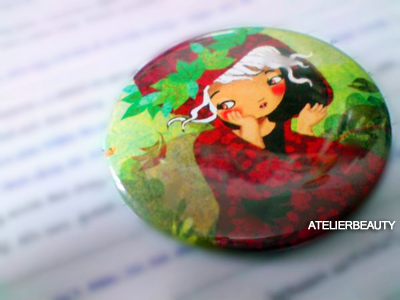 Very soon we will bid adieu to another decade and usher in a new beginning. The year 2000 started out smooth but soon came to a halt with time passing by while I stood stationary at some vacuum, helpless. Thankfully this past year managed to salvage whatever positivity there is left in the form of new-found friends(you know who you are!), various opportunities and companionship of my furry BFF.

There's also the witnessing of Milo's growth over the last 12 months, he's getting to be a handful being hyper and all. I wanted to document his adventures around the neighborhood but it would have me screaming like a banshee with only a hand on the leash... This was our first walk together back in January!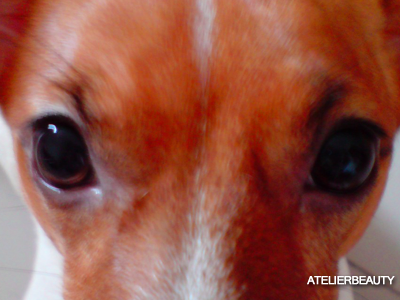 You want commitment, take a look into these eyes
They burn with a fire until the end of time~.
These days the ASSBUTT constantly claws at my door -his way of knocking- and it can be annoying especially when I need utmost concentration. Initially when he learned this trick, he kept me up 3 nights in a row! Nonetheless, Milo is able to get away with almost anything when he melts your heart with those hypnotizing eyes. It will be his second time counting down to the New Year, we've got nothing planned as usual. The pooch starts to get sluggish around 10pm anyway and I want to start the first second of the new decade by being productive. Haha!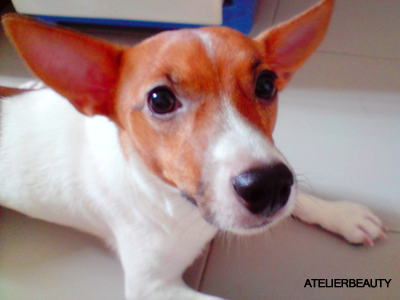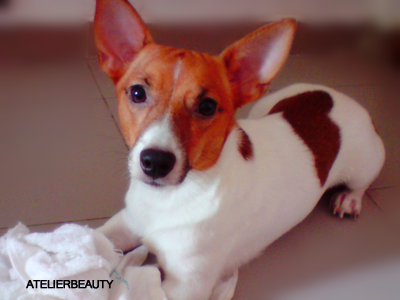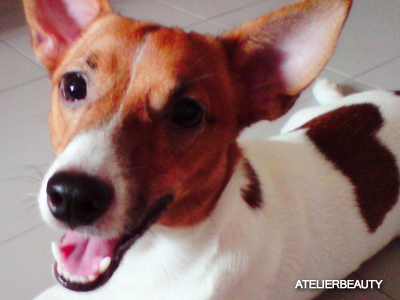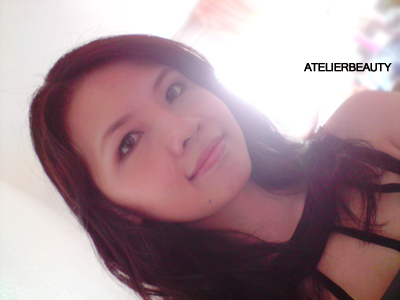 I hate junk food, especially potato chips of any kind. They break me out the very next day! And it certainly doesn't help that my mother likes to stock up on tidbits every now and then. Thus to keep my skin looking this ↑ I hereby swear off any zits-inducing snacks! (^-^)v

Milo & I wish everyone a blessed new year, and Happy 2011!! o(^-^)o