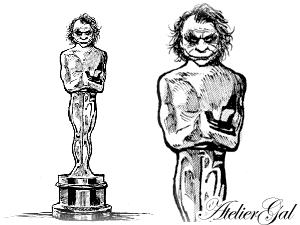 Been battling an unbearable migraine since yesterday.
Make it stop!! (つд⊂)

I'm watching the 81st Academy Awards right now...
Heath Ledger won the Oscar for his portrayal as The Joker!!
Tears started streaming down my face before Kevin Kline introduced him.

I'm gonna go lie down and rest now~.



自昨天起我的头就痛得令人受不了!
快爆了啦!! (つд⊂)

我现在在看81届奧斯卡金像奖呢...
Heath Ledger 因饰演The Joker而得了最佳男配角哟!!
我也哭了很久,是喜悦的眼泪啦!

我要去休息了~.